National Gallery of Art's Dutch Collection Site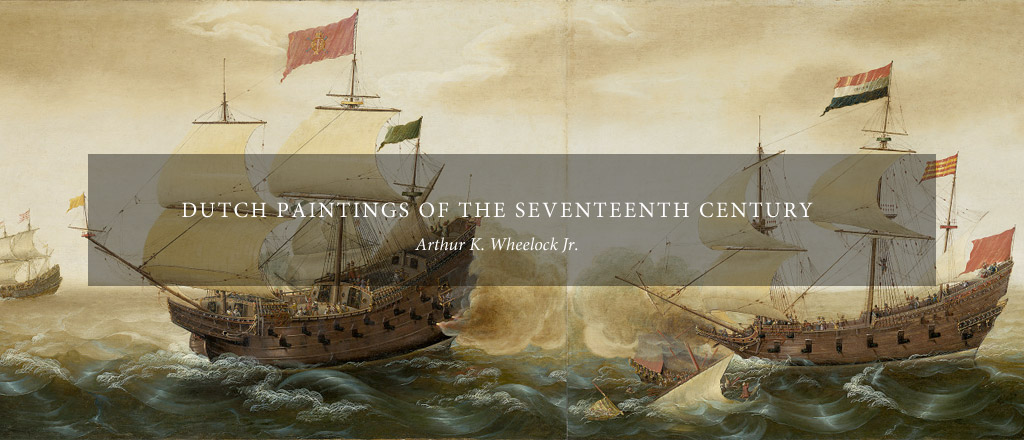 The National Gallery of Art in Washington, DC is considered one of the finest art collections in the world. In addition to works from da Vinci, Cezanne, and Picasso, the Gallery houses one of the most important gatherings of Dutch art.
In 1995, the Gallery published a print volume exploring their expansive Dutch collection. Years later, they were ready to re-imagine the out-of-print volume as a rich and easily updatable website.
They wanted to create a searchable, visually appealing, and media-rich database for the entire art community — whether that meant art historians, graduate-level students, or general audiences interested in art. Rather than simply replicating the print edition online, the Gallery wanted to create a site that was a destination of its own. The idea was to add value by supplementing the basic online collection with additional resources, from their own online tours, lectures, and classroom materials, to additional information from peer institutions.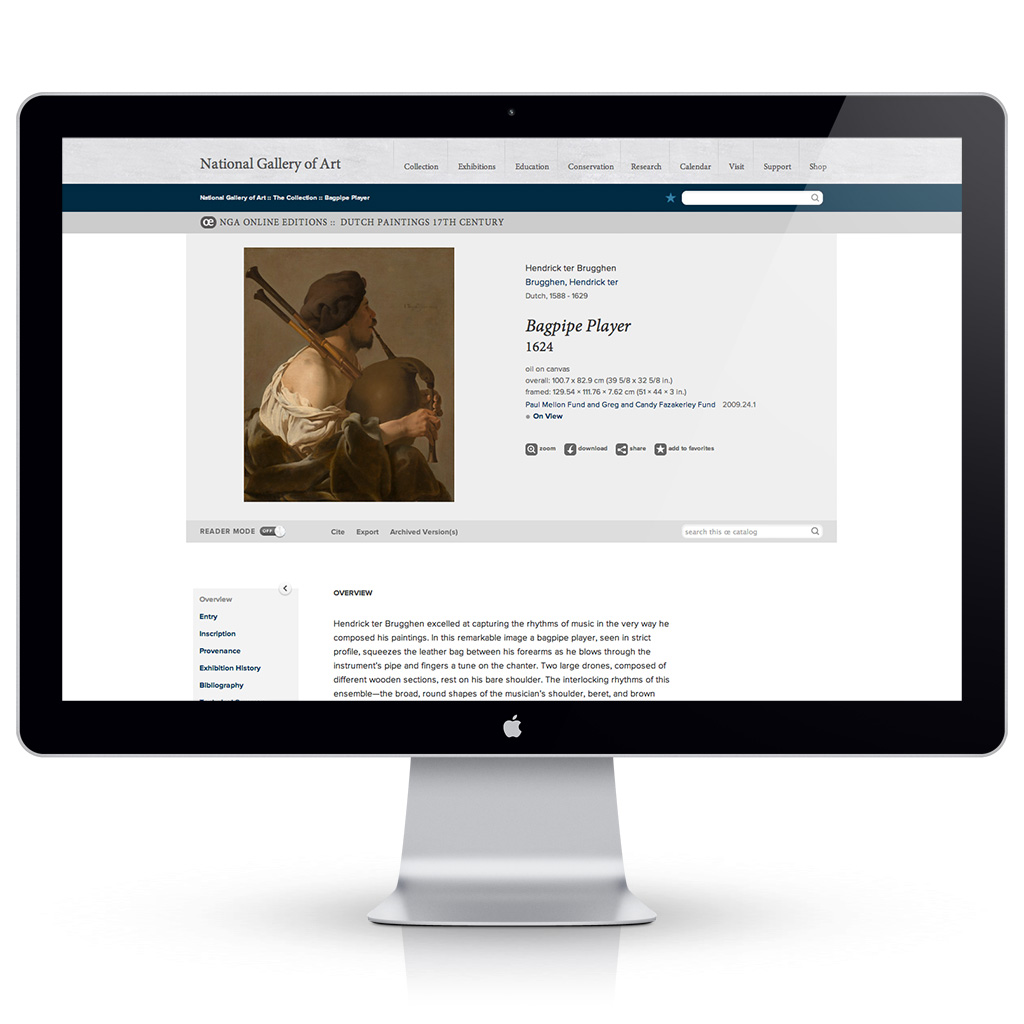 Our starting point — the print edition of the Dutch collection — was a massively dense volume that a casual art lover would never actually pick up. With that challenge in mind, we helped the Gallery brainstorm functionality that would allow non-scholarly types to explore the work. Working from the wireframes below, we designed a site to appeal to multiple types of users, all fitting into the Gallery's brand.
Visitors to the new Dutch collection catalog can find what they're looking for using the site's search function, or by browsing by time span, medium, or works that are currently on view.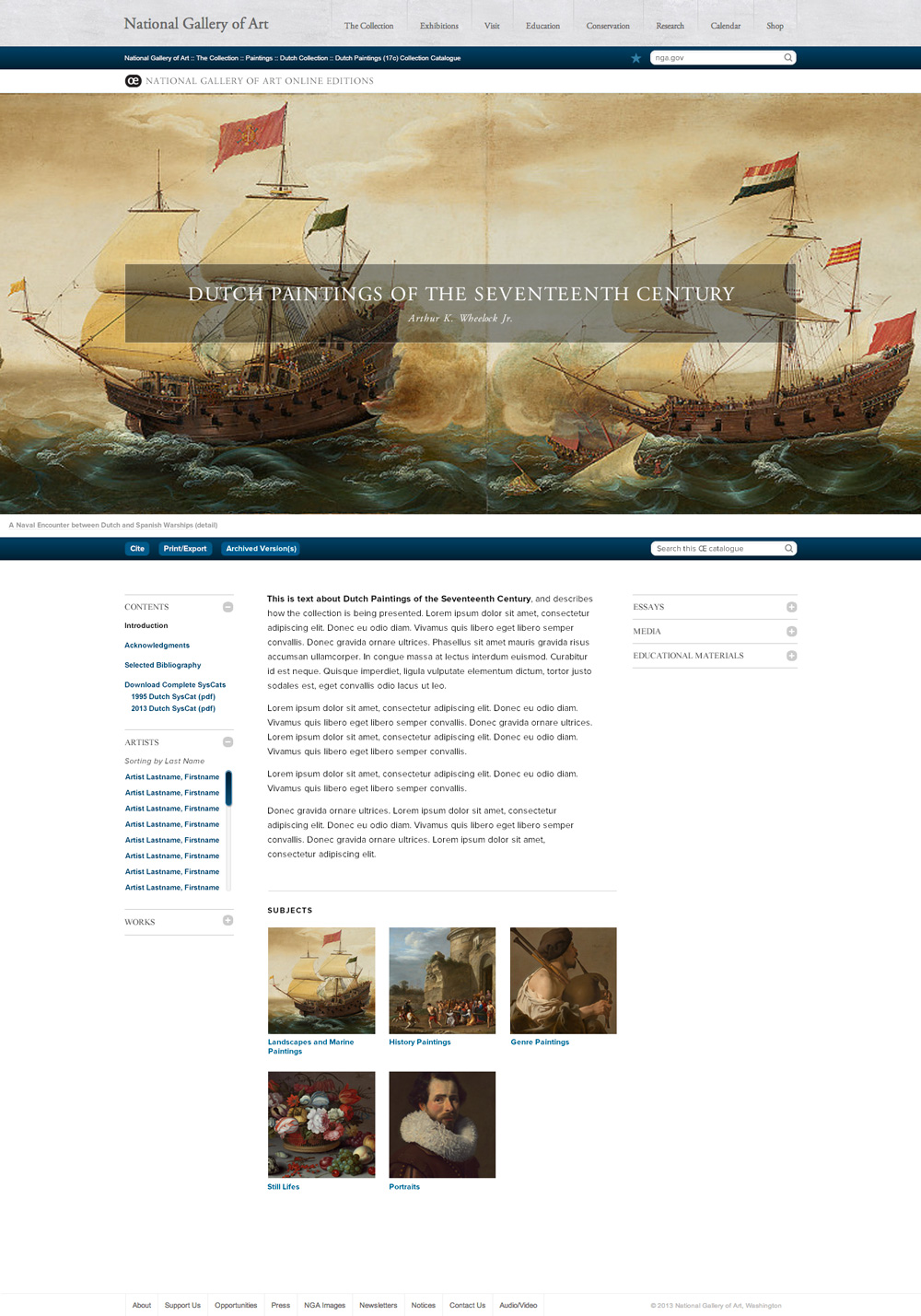 When they land on a detail page, visitors can toggle between reader mode and normal display, or download all available info on that work as a single PDF — a function that will prove useful for researchers and students alike.
The National Gallery of Art's catalog of Dutch paintings is now live at nga.gov, and as planned, much of our design work influenced their online style standards and can be seen in updates to the overall site. Congratulations to our friends at the Gallery on the launch of this important online resource.