TOKY Friday 5: Wes Anderson Films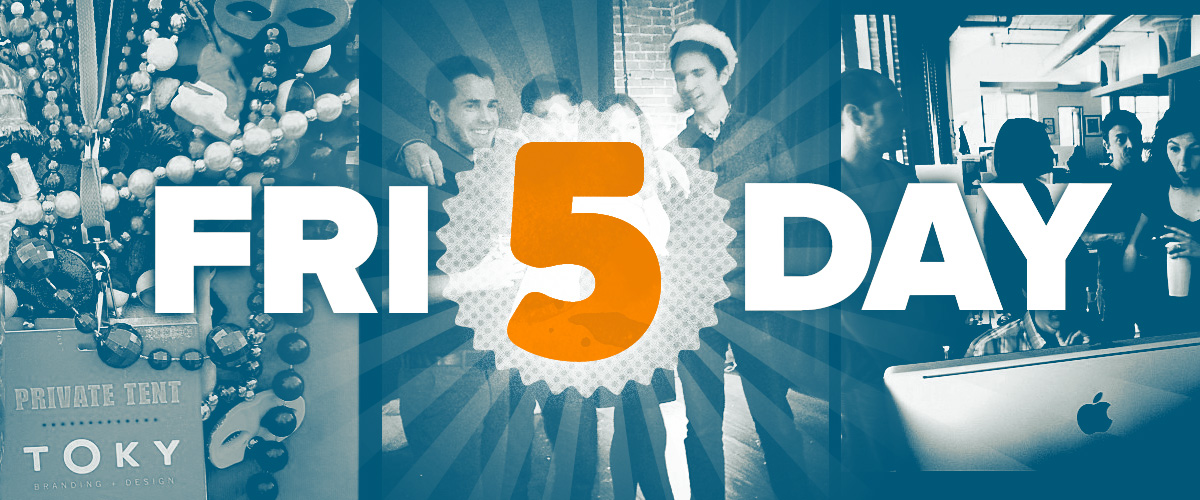 In this week's Friday 5, we're sharing our favorite Wes Anderson films.
Fantastic Mr. Fox
Fantastic Mr. Fox is one of the great family movies of all time. Like all the best family movies (and the best families) it seethes with chaos, anarchy and impending doom. And, of course, it has "You wrote a bad song, Petey!" You may also enjoy this short.
/ Eric Thoelke, President + Executive Creative Director
The Life Aquatic
The Life Aquatic with Steve Zissou was my introduction to Anderson, Devo, the Stooges, and the Zombies. I doubt any one film influenced me more at 16. I still wish I'd pulled the trigger on some Team Zissou Adidas sneakers.
/ Logan Alexander, Designer
The Royal Tenenbaums
My favorite Wes Anderson movie is The Royal Tenenbaums. I loved the imaginative, silly dialogue, the neuroses of the characters and the wonderful outfits. There's a vulnerability in each of the characters that is sad and sweet, and completely engaging. I need to watch it again as soon as possible.
/ Jane Winburn, Account Manager
The Darjeeling Limited
There's nothing I like more than a long train ride, and these two Kinks songs are just the best.

/ Katherine Leonard, Content Strategist
Fantastic Mr. Fox
When I went to see this movie in the theaters, parents brought their kids to this movie, thinking it was a children's movie. Instead, children were so bored with this movie, that they were running around in the theater without a care because it was so dialogue based. The overall story, the art direction, the script, the whole movie was a delight. How dare those children.
/ Robert Paige, Senior Interactive Designer
…and the soundtracks
Besides adoring Anderson's genius visual worlds, the musical curation for his movies are spot on and deceptively surprising. He made me love movie soundtracks. I didn't know Mark Mothersbaugh outside of Devo and then discovered his brilliance in punctuating key moments (musically) in The Royal Tenenbaums. This pretty much sums it up.
/ Katy Fischer, Creative Director