New City School is known in St. Louis — and across the country — as a leader in elementary education.
With a unique focus on diversity and multiple intelligences, the school prepares students ages three through grade six for success in education and in life.
As you'll hear from alumni, parents, and teachers, New City is unlike any other elementary-level school. The school's leadership wanted a website that would capture that individuality — so rather than squeezing content into a typical school site template, they knew they needed custom design, development, and most importantly, a personal relationship as they worked on the project.
"Our discovery process was in-depth, and we learned a lot about not only how they wanted the site to work, but how they function as people and educators," said Jay David, TOKY's Interactive Creative Director. "The goal was to uniquely portray their personality on a site that makes it memorable and different from any other school out there."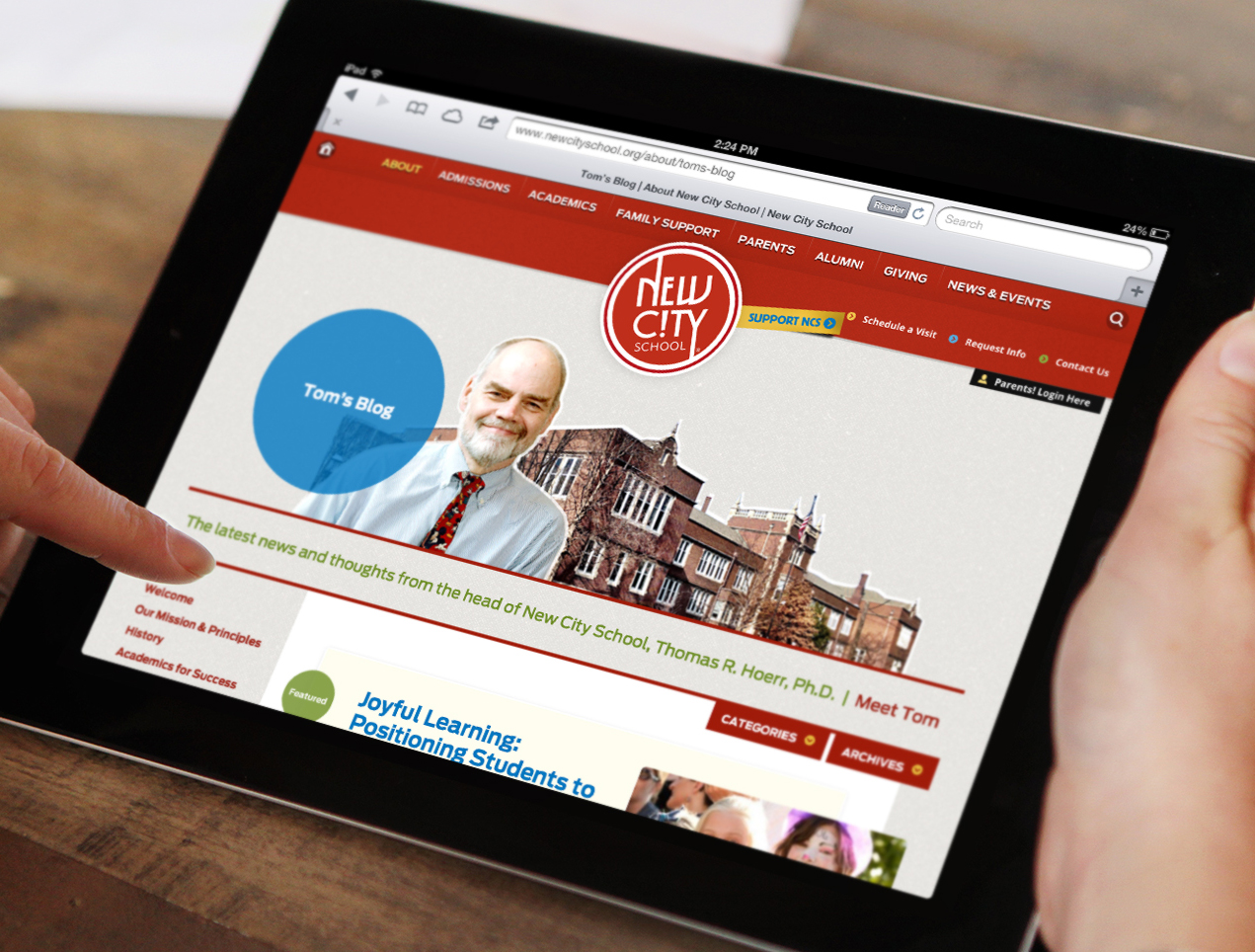 The site TOKY designed includes a number of special features to serve as a resource for parents of New City students, as well as those interested in learning more about the culture and curriculum:
A password-protected section lets parents access information about their child's grade, classroom, and extracurricular activities.

Tom's Blog provides updates directly from the Head of School.

Actual people and faces represent points of contact throughout the entire site — a concept that was important to New City leadership from the beginning.

An in-depth calendar feature allows parents to view school-wide events or narrow results to grade-level or category-specific happenings.

Online donation processing lets visitors support the school right on the website.

The home page is not only content-manageable in terms of text and imagery, but the slideshow itself can be edited to change color and background image — a feature that is outside the traditional templated slideshow approach.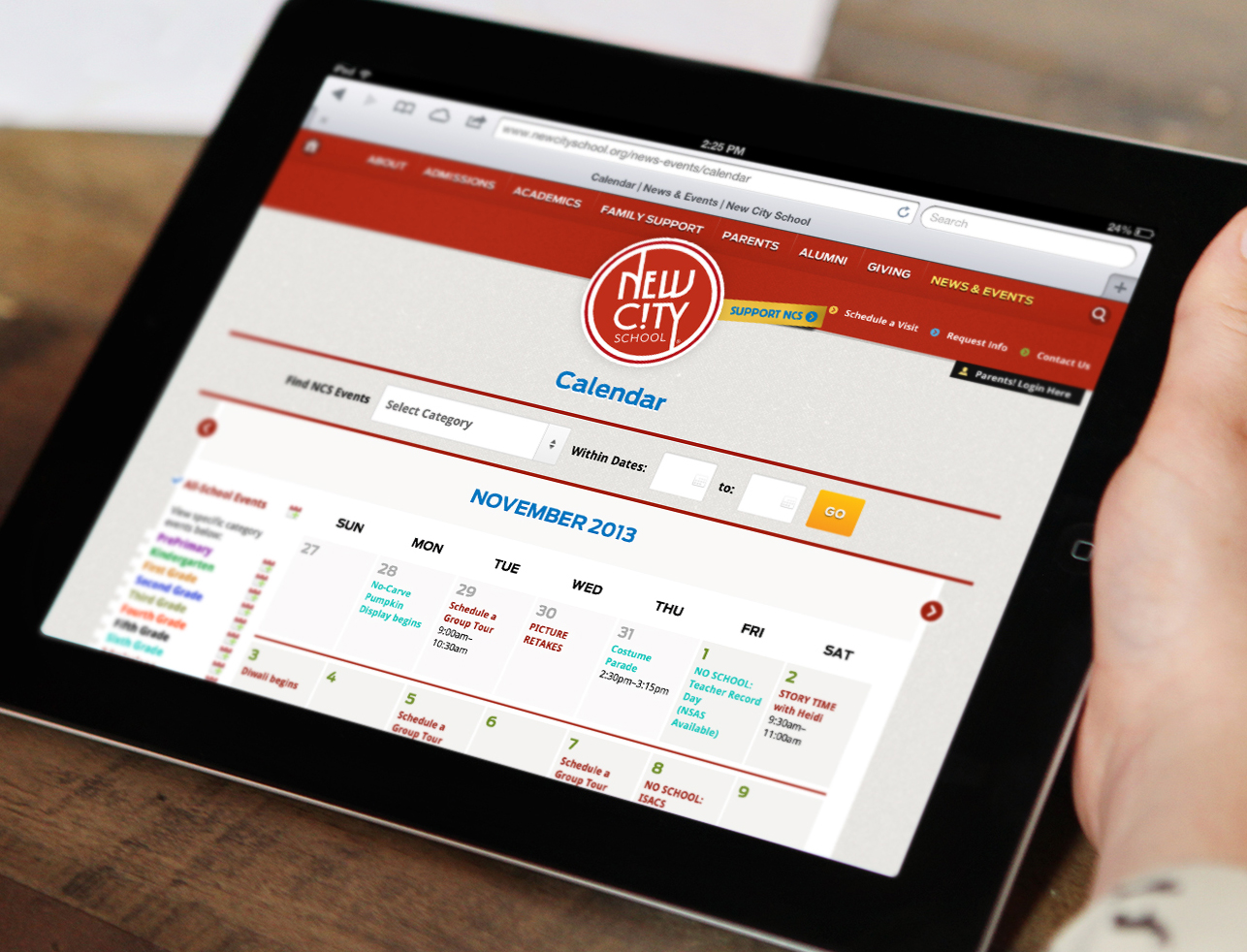 TOKY has worked with educational institutions at a variety of levels, from elementary to college prep to graduate-level programs. Our educational branding portfolio includes print and digital work for John Burroughs School, Community School, and Churchill Center & School.
Subscribe to our mailing list.