TOKY Friday 5: Instagram Users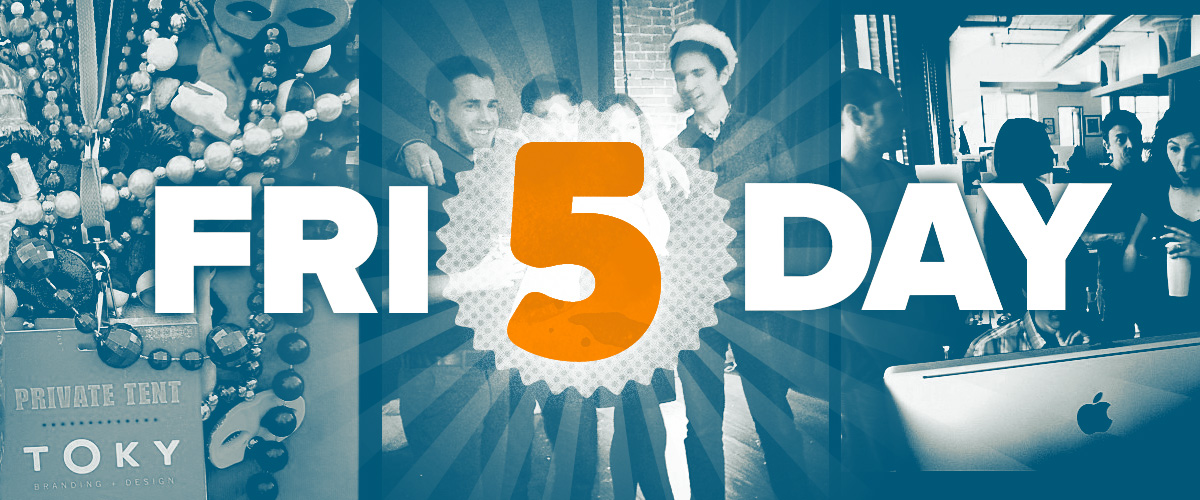 TOKY recently joined the filtered ranks of Instagram. Yeah, we're a little late to the party, but we're sharing lots of fun stuff, like our Instagram video Annual Report.
There's a lot more to come, so be sure to give us a follow at @tokybd. To get the inspiration flowing, we asked the team to share their favorite Instagram accounts to follow.
I have two. I stumbled across David Guttenfelder after he received some press for this work shooting North Korea. As AP's Chief photographer, he has unparalleled access and the ability to capture a lifestyle largely unseen.
/ Jay David, Creative Director
It makes me feel better about myself. Always being the awkward one in pictures often makes me regret what I've done, but after spending a couple of hours going through this, I remember that there are more awkward folks in pictures than me. You go America!
/ Robert Paige, Senior Interactive Designer
Typical NASA posts include gorgeous nebulas, planetary glamour shots, and goofy astronaut pics—all with informative captions. They're a welcome and contextualizing break from food pics and selfies.
/ Logan Alexander, Designer
I heard about @yokokakau through one of Instagram's featured user posts. They are a small type design studio and snap Asian characters of all kinds—spray painted onto the street, as neon signage, as food, scrawled onto walls—I'm able to appreciate the form without any attached meaning.
/ Jane Nagle, Designer
Design*Sponge is a favorite of mine. Honorable mentions: @uppercasemag, @katespade, and St. Louis photographer @jennsilverberg.
/ Katy Fischer, Creative Director