TOKY Friday 5: 2014 Reading Lists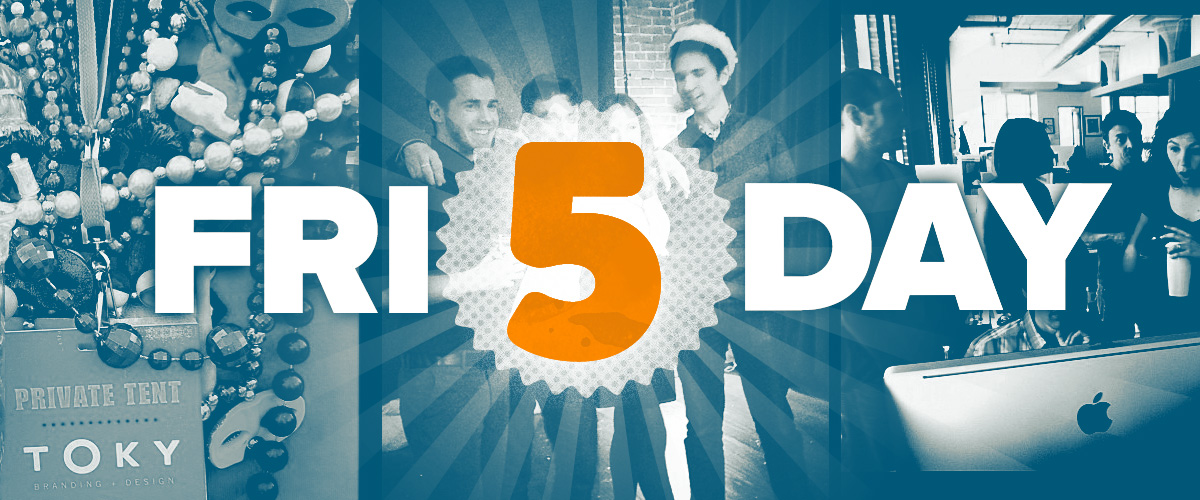 "Read more" seems to be a common New Years resolution among the masses, so for this week's Friday 5, we asked TOKY staff to share a glimpse of their reading lists for 2014.
Alone Together by Sherry Turkle
Reading more was one of my big resolutions for the new year, and I know it's going to be a challenge because of the second child coming. So in preparation, the cable has been turned off, and the wish list has been growing. One newer addition to the wish list – and somewhat industry related – is Alone Together by Sherry Turkle. It looks like an interesting study on what screen addictions and smartphones are doing to human relationships. I think it's going to be really interesting to look back at this current generation and see that things will never be the like they were before – that is until that big solar flare comes, right? (Damn you Doomsday Preppers! Did I mention I'm glad to be getting rid of cable?). Here's a great interview from NPR.
/ Jay David, Creative Director
The Shock Doctrine by Naomi Klein
Given the NSA news, I'm going to read Naomi Klein's "The Shock Doctrine".
/ Eric Thoelke, President + Executive Creative Director
The Works of J.R.R. Tolkien
I found a great plan for reading through Tolkien's work on Middle-earth chronologically. It involves not only The Hobbit and The Lord of the Rings, but his other lesser known books, poems, songs and unfinished tales. Should be quite a challenge, but the Tolkien nerd in me really wants to do it.
/ Adam Fischer, Production Artist & Photographer
Steinbeck & Austen
I always read a classic fiction or two. Last year it was William Faulkner's The Light in August and The Dubliners by James Joyce. This year's classics will most likely be by Steinbeck and Austen.
/ Natalie Zurfluh, Senior Strategist
Who's Your City? by Richard Florida
I just moved from Chicago to St. Louis, and as my mind and body adjust to differences in commute and community, I've grown increasingly interested in the influence location has on life, happiness, and career. Who's Your City? by Richard Florida (author of The Rise of the Creative Class) focuses on what it is about certain cities that helps us thrive (or not).
 / Katherine Leonard, Content Strategist