How Content Changed in 2013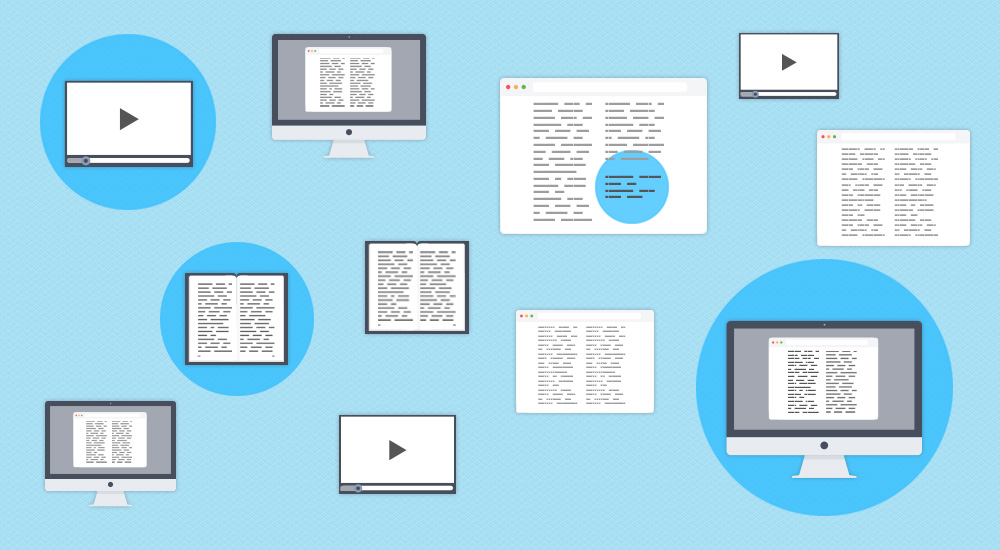 Content and publishing are far from new, but the tools and strategies we use are ever-changing.
Here's a look back at the trends, projects, and decisions that will define content strategy in 2014 and beyond.
1. Snowfall becomes a verb
The New York Times' "Snow Fall" debuted in December of 2012, but it wasn't until 2013 that the verb, "to snowfall" entered the media's lexicon. "Everyone wants to snowfall now, every day, all desks," NYT Executive Editor Jill Abramson said at a media conference in May.
2. Long-form carves out a niche
Just when we thought that writing had been defeated once and for all by the formulaic Buzzfeed headline, long-form journalism swooped in to make an almighty comeback. This rising trend spawned the creation of The Atlantic's Longreads, Buzzfeed's BuzzReads, and various collections celebrating the art of stories that take upwards of .25 seconds to read.
3. Social networks give long-form some love
For years we've been told that visual, "snackable" content was the ultimate driver of engagement on Facebook. In late 2013, Zuckerberg and Co. changed their story entirely, tweaking the News Feed to surface more articles and fewer memes. On a similar note, Google rewarded long-form content producers with the new in-depth articles block on search engine results pages, and Pinterest rolled out Article Pins to give the written word more punch.
4. Content Strategist is (almost) recognized as a real job
I still get blank stares when I tell non-marketing/advertising/design-types that I'm a Content Strategist, but it's safe to say that we're making progress. Search Content Strategy on LinkedIn, and you'll find hundreds of professionals who identify themselves as such. A quick Indeed query for content-related jobs shows that while we can't quite compete with the demand for web developers, content strategy isn't a bad skill to have in the post-recession job hunt.
5. Brands build out newsrooms
In 2013 alone, Yahoo! hired New York Times tech reporter David Pogue, LinkedIn and GE hired journalists from Forbes, and a handful of venture capital firms brought in journalists from respected tech and business publications. Brands aren't just hiring run-of-the-mill writers — they're luring in big-name journalists with generous pay and newly-coined job titles.
6. Native advertising and co-created content gain ground
Native advertising has been a buzz term for some time now, but in 2013 we really saw it take off. A study from Hexagram shows that 62% of publishers are now offering native advertising. In December the New York Times announced that it will launch its own native ad unit in the coming year, joining the ranks of major brands, agencies, and publishers with entire teams devoted to the production of sponsored content.
7. Print makes a content comeback
While email inboxes, Twitter feeds, and read-it-later ques are bogged down with content, physical mailboxes are seeing significantly less traffic. Brands like Lowe's, Four Seasons, and Kraft are wisely investing in magazines and other print content in order to shine through the digital noise.
8. Ads push content rather than product
Advertising and content are often handled by separate departments with inconsistent goals. In 2013, we saw quite a few brands break through those silos, backing content marketing efforts with paid media in order to get their content in front of the right people.
9. 'Busy' changes reading habits
We're all guilty of using the 'too busy' excuse, and this year that Americanism made its mark on the way we consume content. Apps like Pocket, Evernote, Instapaper, and Mailbox made their way to the mainstream, letting users stash articles that they don't have time to read now. Blogging platform Medium also introduced the "time to read" metric, which gives visitors a heads up on just how much of their precious time an article will take.
10. The marketplace matures for tools
On the social side, Twitter went public while Facebook stock hit new highs. Marketing software Marketo IPOed, and Oracle, ExactTarget and Pardot were all acquired by larger brands. While the immediate effects may not be apparent, internal restructuring will undoubtedly alter the day-to-day routine of content producers.