TOKY Friday 5: Fund-Worthy Kickstarter Campaigns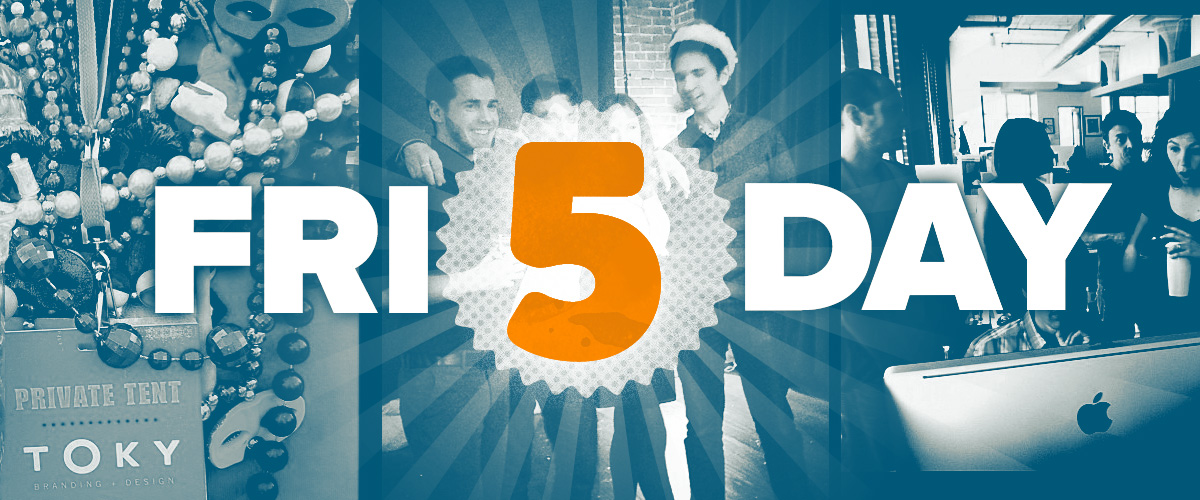 In this week's TOKY Friday 5, we're taking a look at some of the crowdfunding campaigns that our team has supported.
The Stage at KDHX
KDHX, the St. Louis community radio station, dreamed of upgrading its equipment and facility for years. A large donation made this dream possible but the donation alone was not enough. KDHX started a Kickstarter campaign and was able to raise the rest of the money. The station will be moving into its new home in Grand Center soon. I happily donated because I am a KDHX supporter and volunteer — I appreciate their incredible contribution to the St. Louis music scene and their passion for music, and I love listening to the station.
/ Jane Winburn, Account Manager
Flint & Tinder
I helped fund Flint & Tinder because I liked the idea of 100% Made in USA — plus they had nice branding, I thought. They recently started a new Kickstarter for showing your support (on the outside of your jeans) through The Bluelace Project. Their momentum as a company has been growing every year.
/ Daniel Korte, Web Developer
Lulu's Local Eatery
About a year ago, I contributed to the Lulu's Local Eatery food truck Kickstarter campaign to help them build a garden on the roof. Their food is incredible — fresh, local and sustainable food! I'm a vegetarian and good sans meat meals are hard to find in STL! I love to support local restaurants, especially ones that believe in only using sustainable and organic food. And I also know the owners, Lauren and Rob Tucker – they are extremely talented and passionate about what they do.
/ Cristy Miller, Interactive Account Manager
Skinjobs
Kickstarter is a great way to support friends' endeavors, be they in my backyard or across the globe. The latest is Skinjobs, a Blade Runner-themed zine that marries the futuristic aesthetic of the classic sci-fi with the low-fi tactility of risograph printing. I can't wait for my copy to arrive.
/ Logan Alexander, Designer
The Peachy Printer
A $100 3D printer — who wouldn't want one of these? The amazing thing is the guy who made this created a different way of creating 3D prints, using sound waves, then conventional means. He even made a 3D printer out of household items.