TOKY Friday 5: Netflix Documentaries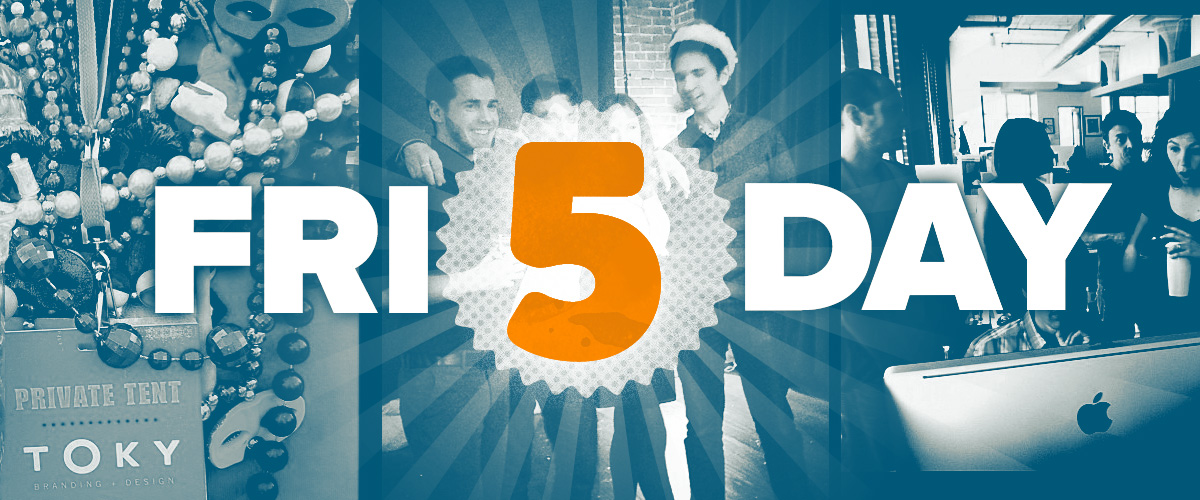 We're excited to resurrect the TOKY Friday 5, a weekly column that gives our friends and followers a peek behind the studio curtain.
This week we're tackling everyone's favorite Sunday afternoon distraction: Netflix documentaries.
Beauty Is Embarrassing
One of the most captivating documentaries that I've seen in a while, Beauty is Embarrassing tells the awesome story of artist Wayne White. From The Pee-wee Herman Show to his famous word paintings, the creativity and excitement that White has for his work is so entertaining that I forgot I was watching a documentary. A MUST see.
/ Daniel Korte, Web Developer
Room 237
This documentary explores perceived hidden meanings in Stanley Kubrick's film, The Shining. Each of the nine segments explore various subtexts in the film ranging from The Holocaust to the conspiracy theory that the Apollo 11 moon landing was a hoax orchestrated by Kubrick himself. Conspiracies aside, this fascinating documentary is must-see for anyone who considers The Shining a horror classic.
/ Geoff Story, Creative Director
Beautiful Losers
One of my most adored artists – Margret Kilagallen – is highlighted in this doc. It focuses on the careers and work of a group of artists who began a movement in the 1990s using DIY aesthetics from skateboarding, graffiti, and underground music scenes.
/ Katy Fischer, Creative Director
Marjoe
It's easy to see how Marjoe was so successful. His performances at tent-revivals in this documentary from the 1970's were captivating and mesmerizing — and this documentary captures a surprisingly honest behind-the-scenes perspective from Marjoe himself.
/ Jay David, Creative Director
Jiro Dreams of Sushi
Jiro shows that even the world's greatest sushi chef isn't the world's greatest sushi chef. Nobody can reach perfection; in this world that we live in, nobody is considered the best at anything.
/ Bert Paige, Senior Interactive Designer