TOKY's "Art Without Artists" Honored In Prestigious "50 Books/50 Covers" Competition
As a book-loving creative firm, we're especially pleased to share this news: TOKY's design for Art Without Artists — a catalogue for an exhibition of the same name at the Gregg Museum of Art & Design at North Carolina State University — has been named a 2012 winner in the prestigious "50 Books/50 Covers" competition.
As detailed previously on the blog, this is a project TOKY staff have been highly involved in: Our own John Foster co-curated the exhibition, loaned objects to the show, and wrote an opening essay; our print team designed the catalogue; and our digital team transformed it into an interactive iBook.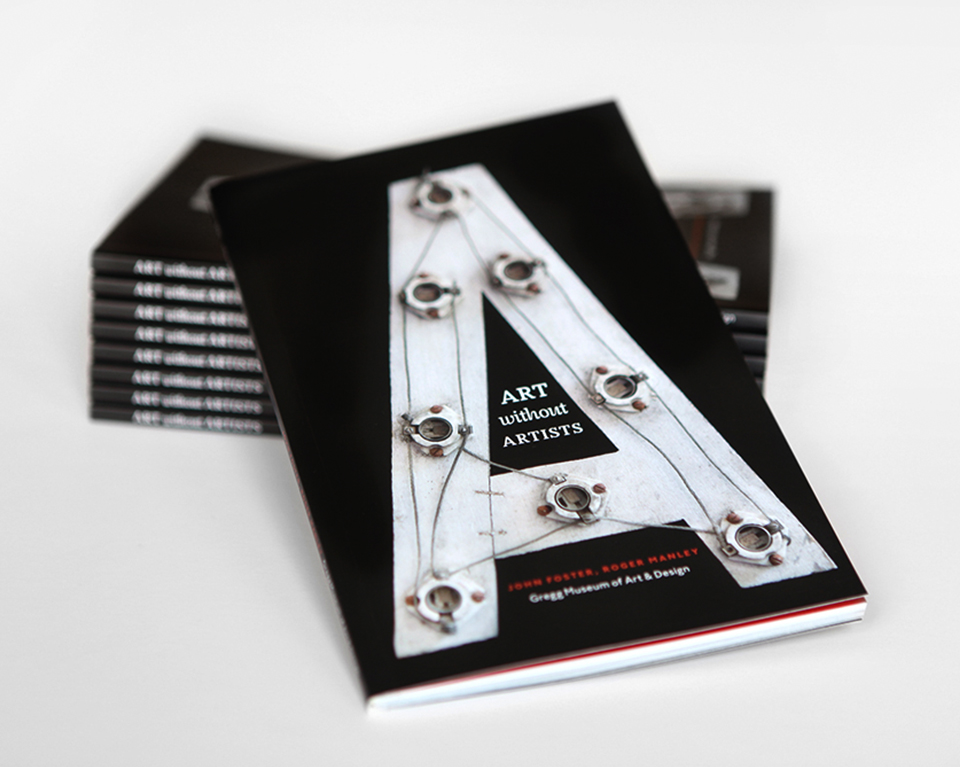 A partnership between Design Observer, AIGA, and Designers & Books, "50 Books/50 Covers" describes itself as a "survey of the best in book design" that "represents perhaps the longest-standing legacy in American graphic design." In a blog post announcing the winners, the partners described the competition this way:
"In an age where reading increasingly happens on screens, it will perhaps be a surprise to some that book design maintains its hold on the imagination of twenty-first century designers. We received 1,213 entries this year, slightly up from last year. Books published in any form in the English language — short run productions as well as commercially published books — were eligible, and entries were submitted from a dozen countries. A little more than 11% of eligible books were accepted, and only 6% of eligible covers. This is the best of the best."
Our thanks to the competition's 35-person advisory board and the jury members who made the final selections. We are honored to be part of such a beautiful collection of covers. We encourage anyone reading this to hop over to Design Observer to view all the work, shown in part below.