The TOKY Friday Review, 6/21/13: An Emotional Week for Commerce, Forecasting, and Notebooks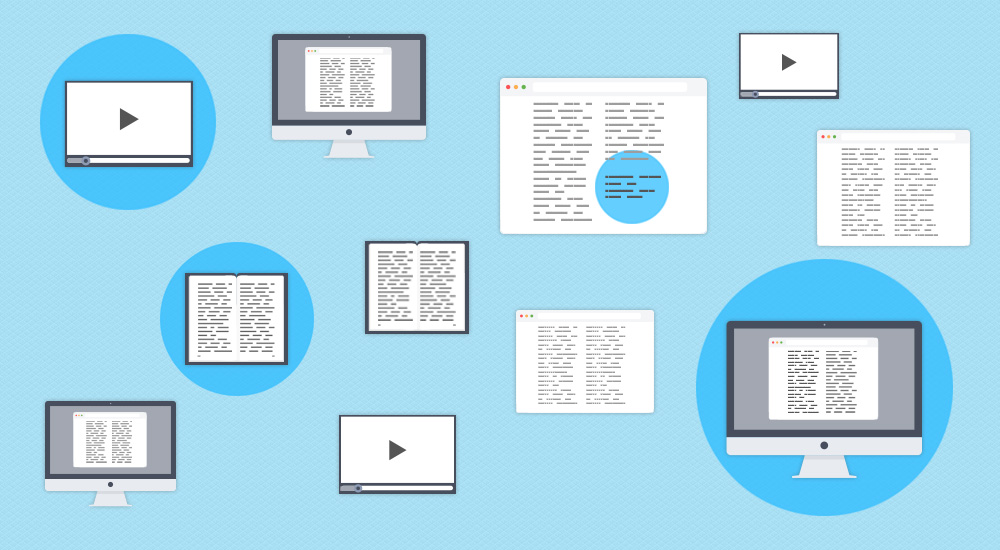 At the end of most weeks, TOKY looks back on a few important or memorable highlights from what we've recently read, watched, or listened to — all related to the industry we love.
1. Fab.com and "Emotional Commerce"
In late April, Fab.com Founder and CEO Jason Goldberg wrote a 1,600-word state of the company blog post, during which he announced "a major pivot, redesign, [and] relaunch of Fab as the World's #1 Design Store." (The TOKY email servers have been known to receive and forward a few Fab emails.)
This Wednesday, Goldberg took to his blog for a 2,600-word post announcing new funding ($150 million) and articulating the company's "big idea":
THE BIG FAB IDEA: EMOTIONAL COMMERCE.
Fab is already well on our way to being the world's greatest design store.
But Fab's long-term ambition is to be the worldwide leader in Emotional Commerce.
This is a phrase Goldberg has written about before, but in this post he goes into greater depth about how they'll achieve category leadership and how this focus will help distinguish Fab from Amazon and eBay (which he claims are focused on "commodity commerce").
Two slides from Goldberg's post:
That second one gets a bit long as one sentence, but regardless — we're intrigued by how Fab has thoroughly committed itself to this phrase and position, and how the company's using lengthy, passionate, direct-from-the-CEO posts to hammer it home. (More on this later, but this is yet another great example of how a focused message delivered via strategic brand content can have rewards in search.)
•
2. Gerd Leonhard Looks Ahead
We're a few weeks behind on this Harvard Business Review post, but since the author — TheFuturesAgency CEO Gerd Leonhard — is looking ahead to 2020, a few weeks seems forgivable. In "A Futurist Looks at the Future of Marketing," Leonhard makes five predictions for how brands will be reaching consumers — who will be increasingly empowered — 15 years from now. In a call that Fab's Goldberg should like to hear, Leonhard sees a continuing need for marketing that is focused on human connections:
Companies can collect all the data they want, but data alone will never be enough. You still need to reach consumers on an emotional level. The bottom line for marketers will be that if a product or service isn't humanized, it won't sell….
•
3. Field Notes: The Dark Sky Project
Here's a question: How essential or expensive does your product need to be to warrant a rather special promotional video about it? A $50,000 Leica M9-P Edition Hermès? That would make sense, yes. Handcrafted shoes for $500? You bet. A hand-painted axe? In slow-mo.
But how about a $3 notebook?
Earlier this week, Chicago's Field Notes Brand released its latest notebook edition, Night Sky.
From the Fields Notes blog:
When we were coming up with ideas for what to put together for a short film for the Night Sky Edition, we ran into a couple of issues: First, we're in Chicago, which is a very large, well-lit city, something that isn't generally conducive to capturing the infinite vastness of space (on a cloudless night, even a ways out in the country, you're lucky to see even half a dozen stars). Second, how do you try and capture said impressive vastness? While we thought it all through, we made two determinations: clearly, we needed to go somewhere dark, and maybe we didn't necessarily need to be constrained by the "short" in short film.
What the company goes on to explain is that the above video is just a teaser, a 'making of' trailer for a much more ambitious project: a 6-hour time-lapse film titled "The Stars and Their Courses." Made up of 6,492 photos of the night sky, the film was shot over two evenings in the Great Basin National Park. Field Notes is presenting it in 4K resolution, twice that of most movie theaters. Uploading it to YouTube took 15 hours.
This for a $3 notebook … Limited-edition packs of which sell out almost immediately after they're announced on the Field Notes email list. That is not a coincidence. Over several years of making films and writing notes that convey their passion for what they do, Field Notes' richly told stories have forged emotional connections with buyers who eagerly await each new release.
Just the other day, I was scrolling through my Instagram feed, and my friend Matt — a writer and editor in Austin — shared this photo, titled "Field Notes Archive," showing one of several bound packs still in his possession, each one with part of his life inside.
Matt's not alone in posting this type of shot. And whether he or I or fewer than a dozen people get through all six hours of "The Stars and Their Courses" is beside the point. What its existence says about Field Notes — what the tiny company values, what they're after — is significant.
Just because something's inexpensive doesn't mean it can't be treasured.
•
Closing Note: As you've likely heard or seen, Instagram launched videos yesterday — big news, including for brands. We'll cover this on a future Friday after we've gotten a chance to use it and think more about its place.