TOKY's John Foster Interviewed for Collectors Weekly and St. Louis Magazine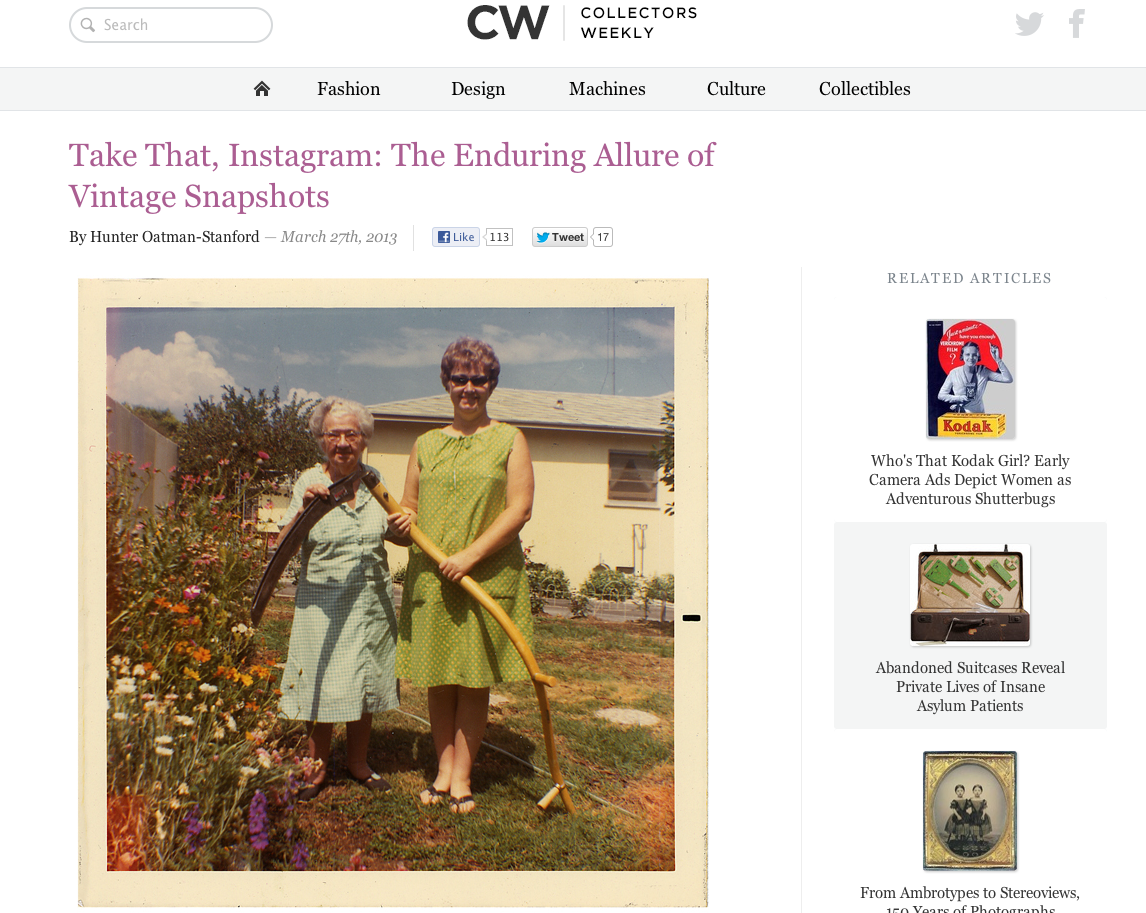 We've written more than a few times about how TOKY's John Foster moonlights as a well-known collector of vernacular photography.
Having been named one of the "Top 100 Collectors" in the United States by Art & Antiques, and with snapshots moving from his collection to the International Center of Photography's, John is a go-to source on the subject.
A few more publications have come calling so far in 2013. This spring, he was interviewed at length for Hunter Oatman-Stanford's article "Take That, Instagram: The Enduring Allure of Vintage Snapshots," published in Collectors Weekly. Just a few excerpts from the in-depth piece:
Few vernacular photographers considered their work a creative pursuit; for most it was simply a form of documentation. "Birthday parties, weddings, funerals, new cars, moving into the new house, holidays, and vacations. These are times that the camera came out," says St. Louis-based collector and folk-art scholar John Foster.
During the early 20th century, as ordinary people learned to take photographs, discarded prints became a necessary by-product of the camera's democratization. "In a sense, the American people documented the 20th century themselves," says Foster. "There are millions and millions of these pictures, these artifacts of the 20th century."
… Although the images in Foster's collection weren't originally created as art, he only chooses those which meet his particular aesthetic standards. In the late 1980s, Foster discovered a photo that opened his eyes to the beauty of vernacular imagery.
"It was a portrait of two people standing in front of a fence, and you could see over the fence into a housing complex or something, with the grandmother looking over the fence. Then even further back, someone's in the window. They were all perfectly posed and arranged in a way that I knew was not intentional, but they're photo-bombing this image in a really wonderful way. I've always loved things that happen unintentionally, accidentally."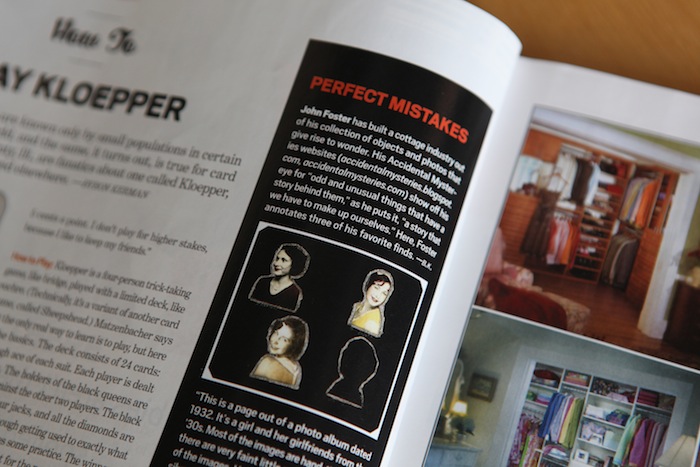 Closer to home, John was also featured in the March 2013 St. Louis Magazine. In "Perfect Mistakes: The Accidental Masterpieces of John Foster," writer Byron Kerman has John walk SLM readers through four of his favorite snapshot finds. I encourage a click-through. It's a fun piece.