TOKY Designer Logan Alexander Recognized as Part of the Brain Drain Collective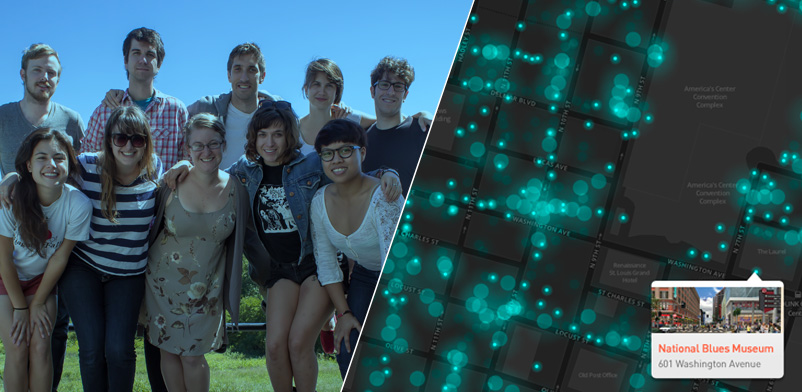 TOKY Designer Logan Alexander has written twice here on the blog about his involvement with the city-enhancing collective Brain Drain, specifically chronicling one of its vitalizing projects.
CityPulse is a physical and digital network that helps people access civic data in real time and interact with their city in new ways. As the above-mentioned blog posts detail, Brain Drain unveiled CityPulse at GOOD Ideas for Cities St. Louis in March 2012. Since then, it's been presented or mentioned at the Rust Belt to Artist Belt Conference, La Biennale di Venezia, St. Louis Design Week, the AIGA's "Change the World by Design," the Gain Design for Social Value Conference, "Implementing Social Change" at Savannah College of Art and Design, and the Kansas City Art Institute.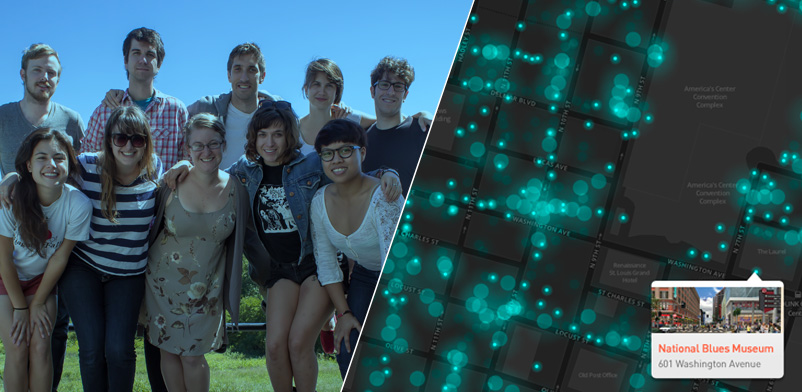 The CityPulse team is currently working on prototypes of the project's beacon and map. They recently launched a refreshed website, and are now seeking funding through grants and investors, with a goal of a functional CityPulse map in 2014.
Beyond CityPulse, various members of Brain Drain organize Sloup, a monthly soup dinner that supports projects — primarily artistic or communicative — through crowd-sourced funding; foster connectivity through Creative Happy Hours (Crappy Hour for short) every Wednesday at Urban Chestnut Brewing Company; organize an annual Roller Disco; and help support local manufacturers and non-profit organizations through design and volunteer work.
For all this meaningful work, the Brain Drain crew have been garnering some great local press in recent months. Among the coverage: Brain Drain was named to ALIVE Magazine's 2013 Buzz List, deemed "The Wayfinders" of St. Louis. You can read the write-up here.
As it happens, this year's Buzz List also features several friends and current clients of TOKY, including Waller McGuire, Executive Director of St. Louis Public Library and Lisa Melandri, Director of Contemporary Art Museum St. Louis. We also count a few Buzz List alumni in our ranks: TOKY Interactive Creative Director Jay David was honored in 2011, and Mary (Principal + Operations Director) and Eric (President + Creative Director) Thoelke were selected in 2010.
But back to Logan and the Brain Drain crew … In a recent St. Louis Magazine issue, writer Rosalind Early took a broader look at "Brightening the Future of St. Louis," exploring several inspiring initiatives, including Brain Drain's.
Congrats to Logan and his Brain Drain pals on the fantastic work they're doing for St. Louis and the region.