TOKY Presents On Agile Digital Publishing with the Indianapolis Museum of Art at MCN Seattle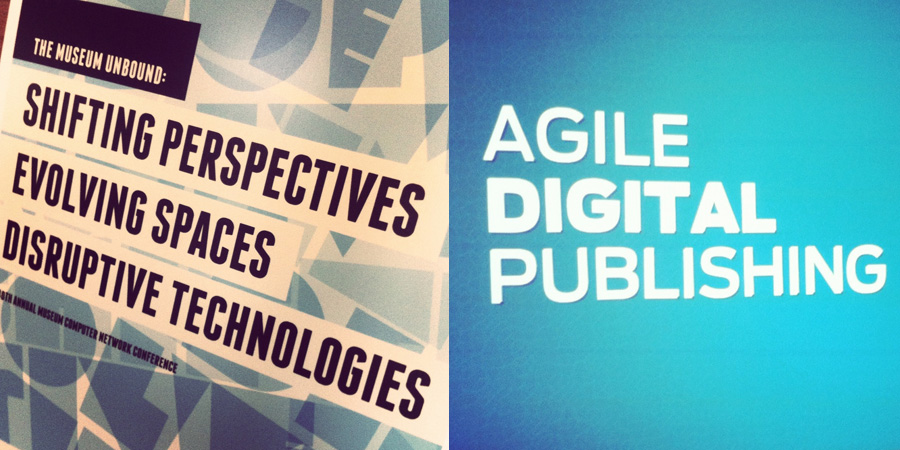 What's the best approach for an institution to take on a new digital publishing effort? At what point is a publication no longer a book, and more like an app living within the realm of other books? How do you innovate within the tools available all while keeping the project efficient?
Those are some of the topics we tackled at the annual Museum Computer Network (MCN) conference in Seattle last weekend. Our topic was "Agile Digital Publishing" and focused on a project we are currently working on with the Indianapolis Museum of Art — a digital catalogue for the upcoming GRAPHITE exhibition. I presented alongside Rachel Craft and Kyle Jaebker from the Indianapolis Museum of Art.
Museums are finding themselves facing a new challenge when it comes to creating digital art books that their audience would actually want to purchase. It's a natural process for a museum to want to craft a very beautiful printed art book as part of an exhibition, something their audience would buy and treasure in their library. However, when these books are simply translated to a digital format, many museums are left scratching their collective heads wondering why they don't sell.
"Digital publishing, it turns out, isn't so much a second print run (as it seemed at first) as a whole other ecosystem, with a unique atmosphere, strange new rain patterns, and its own troubling signs of pollution and climate change. Diving into it means learning how to breathe all over again."
— Mandy Brown
What's intriguing about our project with the Indianapolis Museum of Art is that the catalogue we're working on started with the desire not to be a second-print run. From the beginning this was a digital publishing project, so the usual challenges of retro-fitting print assets were replaced with trying to craft an innovative digital experience that could be used as an efficient long-term model for the institution.
In Seattle, our presentation explored the process we have gone through thus far. We talked about a linear versus layered approach, and why, even though most readers digest content in a layered way, we simply cannot ignore those users who take a more linear approach.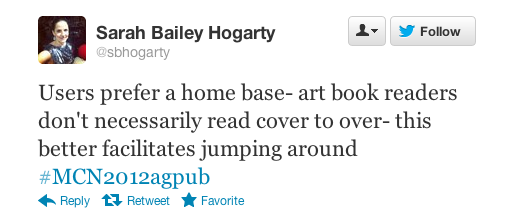 In crafting the GRAPHITE catalogue, we began by evaluating the best format for the content. Without knowing exactly what the specific content would be, there was simply no way we could make the best recommendation on whether this project should be a custom app, ePub, iBook, or any of the other publishing formats. With this agnostic approach to the development, it allowed us to first concentrate on dreaming big — creating a wish list of functionality based on what we knew the publication would have, while addressing many of the pitfalls that we knew each possible route presented. Our talk examined the pro's and con's of many of these wish-list items, as well as how some of our early design explorations addressed these challenges. We walked the audience through our initial content map ideas and interactive wireframes, and previewed much of the design that has been completed and built.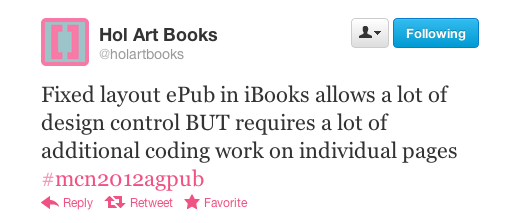 Looking ahead, the expensively developed custom app solution will be increasingly more uncommon as museums, or any other institution, need to be able to find ways to push more content out much more quickly and in smaller doses.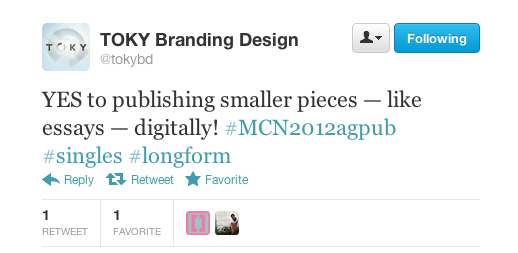 Museums across the globe all face the challenge of managing and obtaining budgets for promotional catalogues and interactive experiences. Our presentation, and the MCN conference as a whole, was about encouraging museums to challenge the traditional approach to publishing projects, and to learn through risk-taking and share the results with the greater community. With rapidly changing tools and technology, museums must be willing to adapt and react more nimbly. Conferences like MCN allow us all to come together to figure out how to do this smarter.
"If we're right, it'll be out of date in two years. If we're wrong, it'll be out of date and WRONG IN TWO WEEKS."
— Robert Weisberg, Metropolitan Museum of Art, heard during our trip to the NMPS Conference earlier this year
The GRAPHITE exhibition opens December 7th at the Indianapolis Museum of Art. The digital catalogue will launch shortly after, and we'll share news of its release here. And stay tuned for a second blog post exploring select highlights from the MCN conference's other sessions.