New Work: "Art Without Artists" iBook, Featuring Video and Audio Components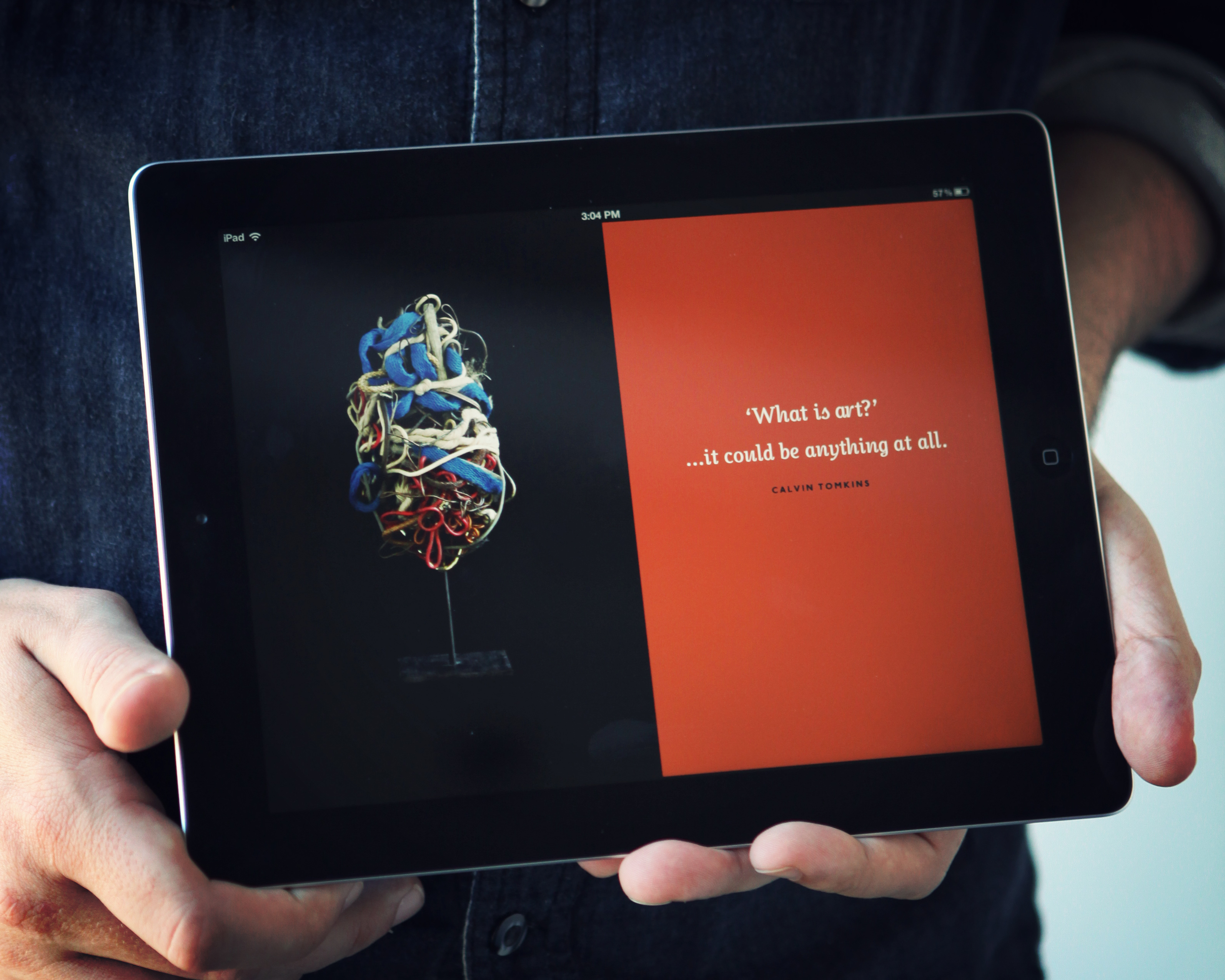 Today, we're pleased to announce that this catalogue is now available for the iPad in Apple's iBookstore. In addition to allowing readers the chance to peruse the catalog in a digital format, we wanted to use this opportunity to add some additional features and content.
The free iBook not only gives readers the chance to enlarge images, add notes, and share content — it also features a three-minute video introduction to the exhibition from TOKY's John Foster, as well as audio descriptions of many works featured throughout the exhibition.