British Invasion: TOKY Designs Latest Dada Ball Invitation for CAM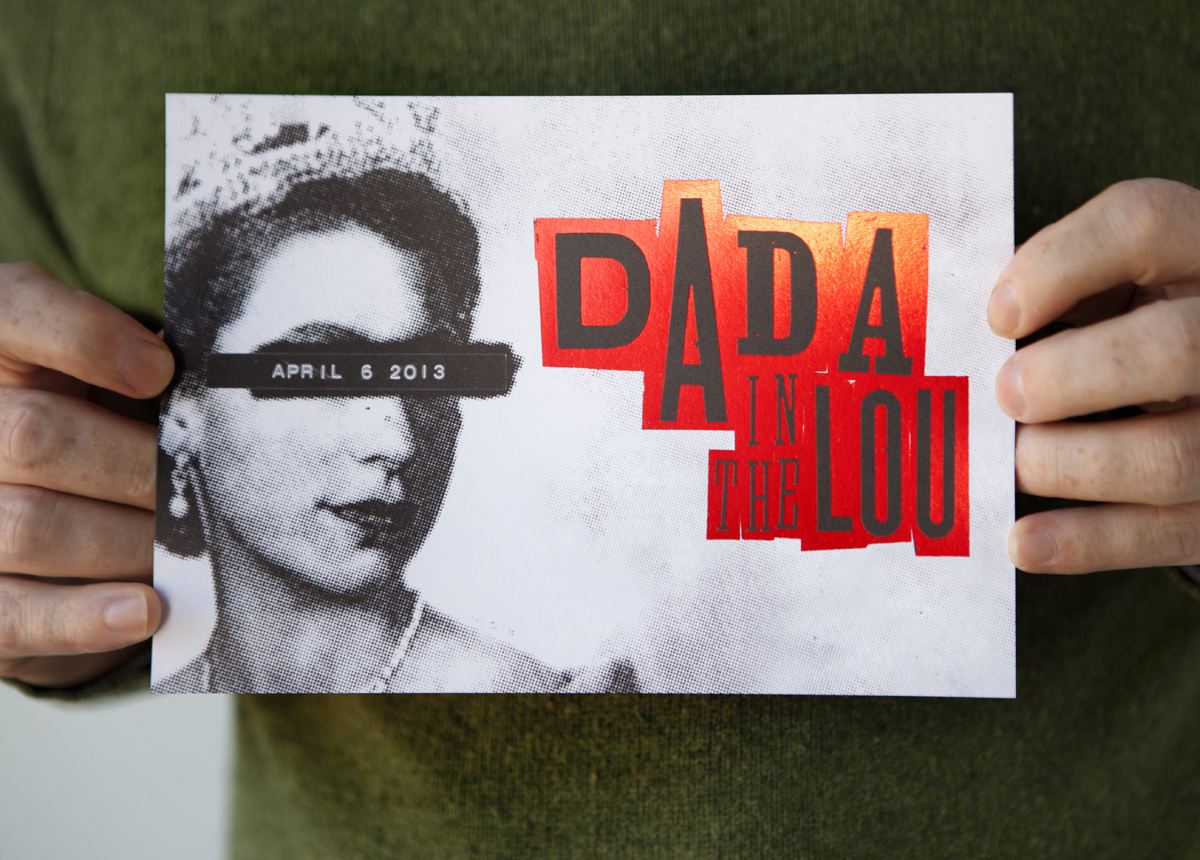 We've posted quite a bit about our work for the Contemporary Art Museum St. Louis, from the big projects (head-to-toe rebranding) to the more modest sized. Today, it's the latter.
CAM's next Dada Ball & Bash, to be held Saturday April 6, 2013, will draw inspiration from the exhibition that will be on view in the galleries at that time: Joy in People, from Turner Prize-winning British artist Jeremy Deller, whom CAM describes this way:
Deller is internationally recognized for collaborative and interactive work that demonstrates how art can directly engage aspects of people's lives and how various forms of high and low culture — particularly rock and roll music — are absorbed, recomposed, and re-presented as a new form of folk art. Deller's work also makes incisive politically-oriented explorations of how the use of power by those in authority affects everyday people.
Rock and roll? Power? Authority? Sweet project.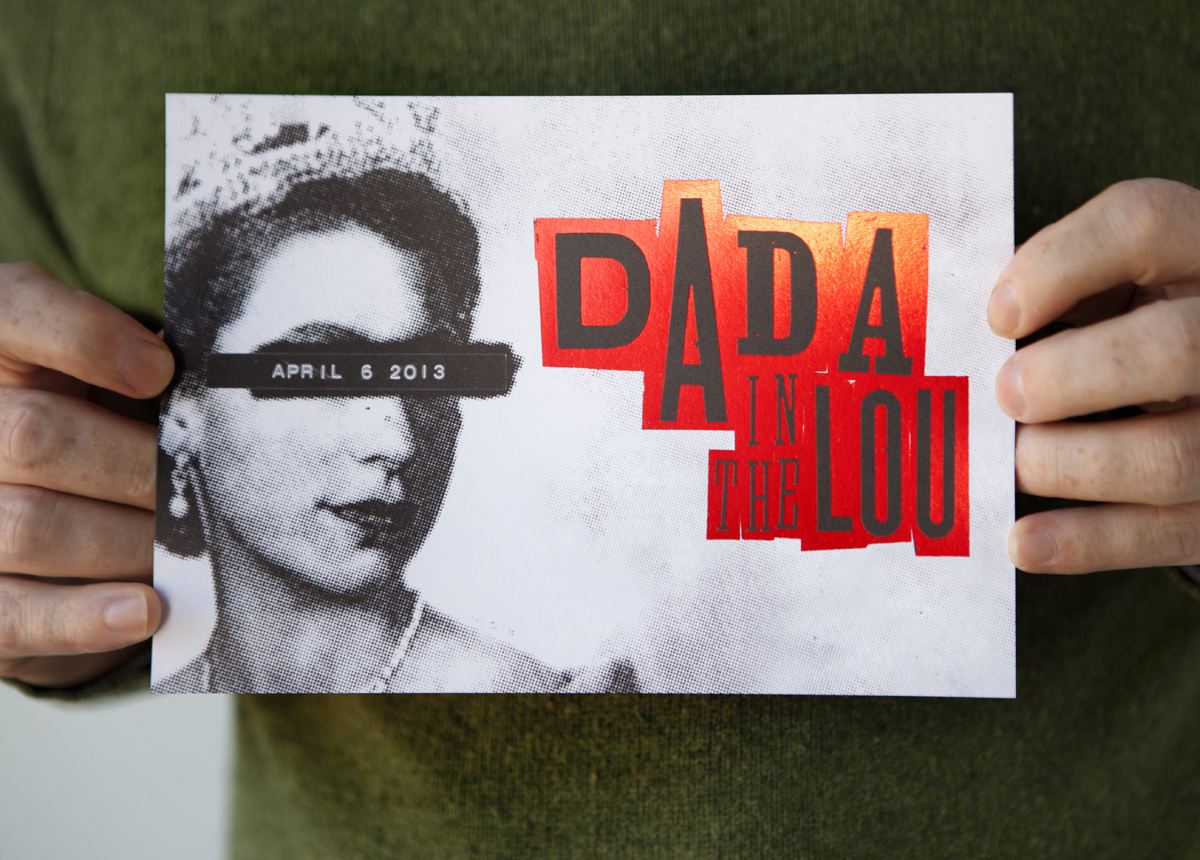 Our team jumped in to create a name and look for the event that crossed our Dada i's (Dada in the Lou … loo … urinal … Duchamp!) and British t's (we still have a soft spot for the cut-and-paste style of punk-rock flyers).
TOKY has long been a supporter of CAM and the Dada Ball, and we had a lot of fun creating this latest identity and invitation. See you next April? Should be anarchy.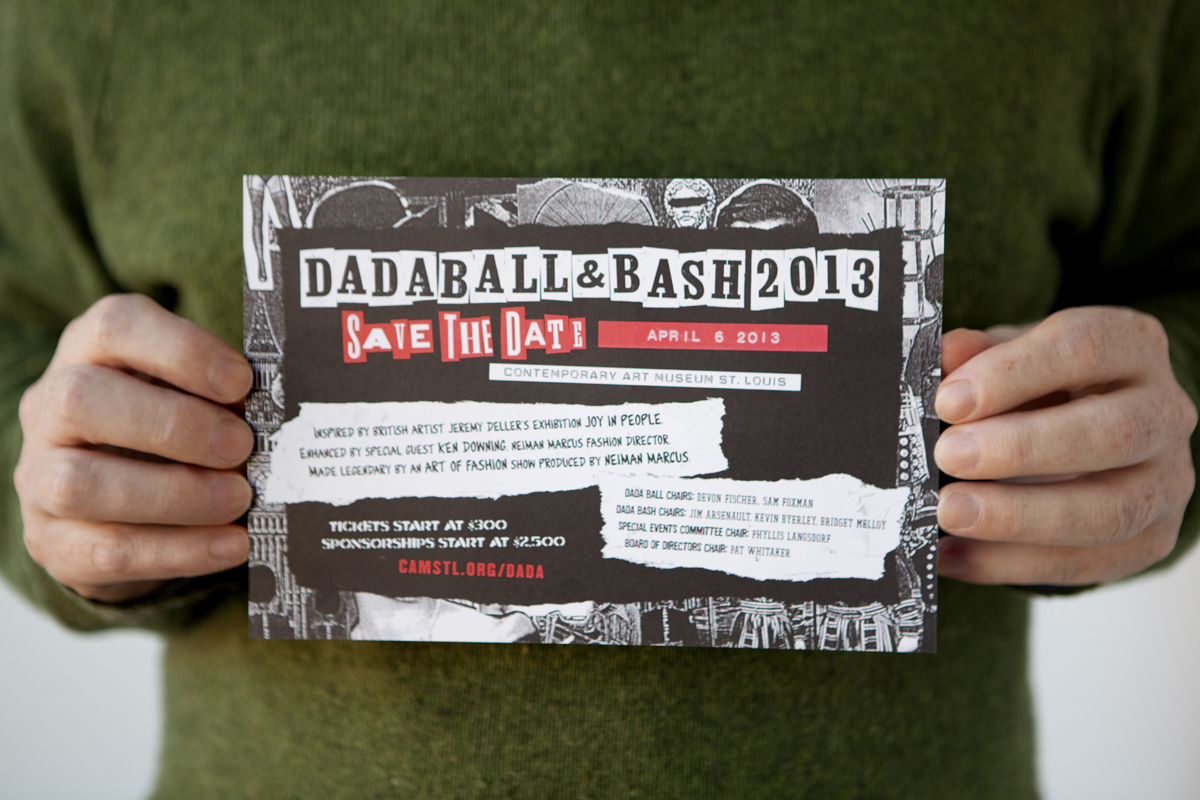 (Psst: If you follow our "We Are TOKY" photo blog, you would have seen a sneak peek of this design in June.)