New Work: Relaunching Insight Cuba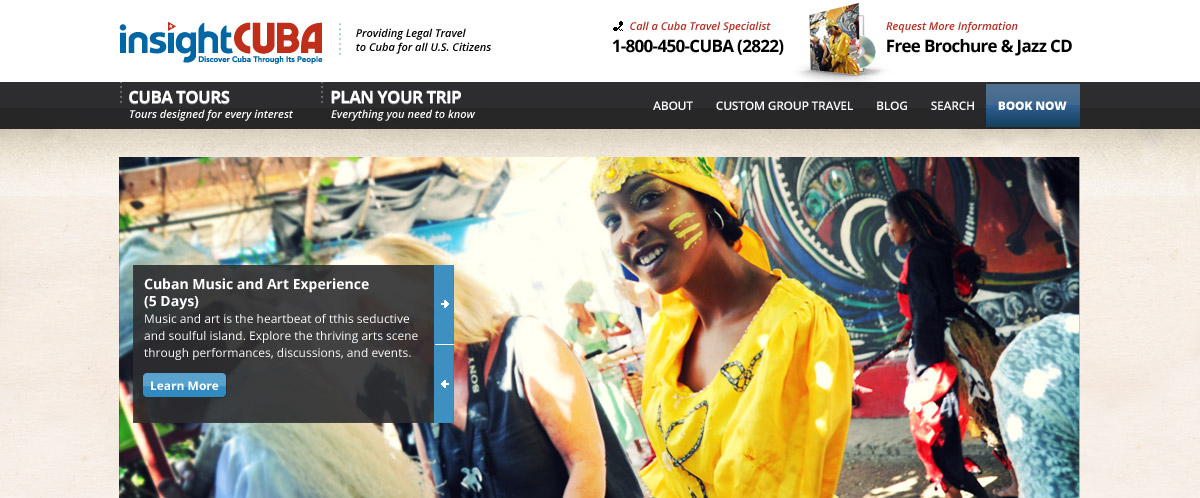 TOKY recently launched a new site for Insight Cuba, a non-profit travel organization based in New York that specializes in legal travel to Cuba for all U.S. Citizens.
Once a forbidden travel destination, Cuba can now be explored via an organization like this one, which owns an official people-to-people license from the U.S. government.
Our digital team began the project with a discovery session, where we outlined the main goals of the relaunch. Communicating that traveling to Cuba is 100% legal was big on the list, as was highlighting the six unique tour packages the company provides — all while making it very easy to plan and book a tour.
Homepage Design
Working closely with the client on look and feel, as well as content hierarchy, we proposed several design directions. Here's a glimpse at some of the initial options, with the final design last in the list: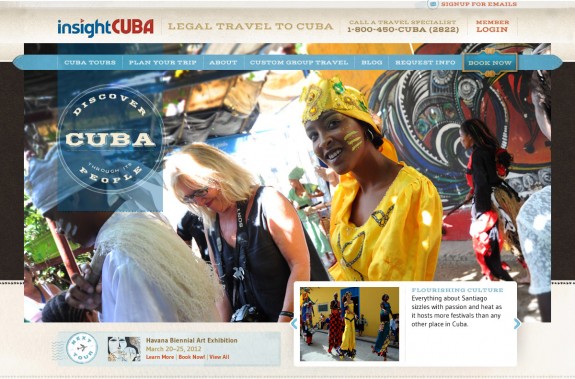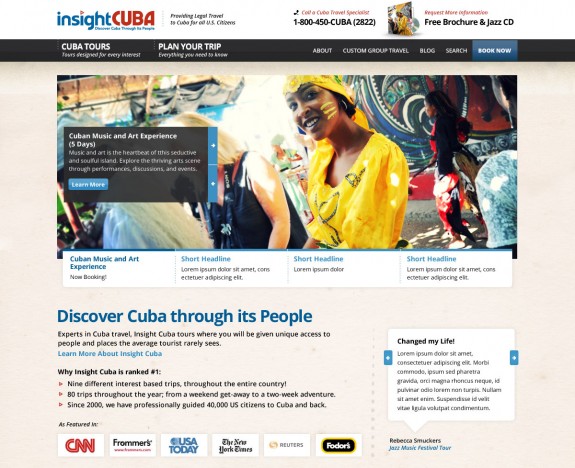 Tour
We built an interactive map on the tours landing page using a custom Google map, giving users a quick glimpse of where they'd be headed on each tour option.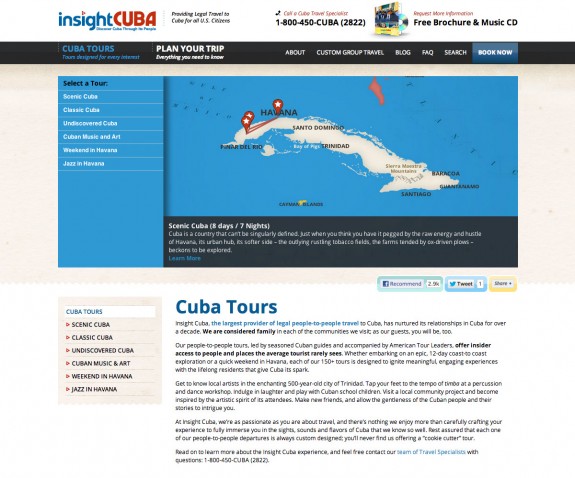 The tour detail pages make use of beautiful images while outlining the sample itineraries, costs, dates, and what's included on each tour. The large amount of information needed to be easily scannable, while also encouraging the user to take action and book a trip.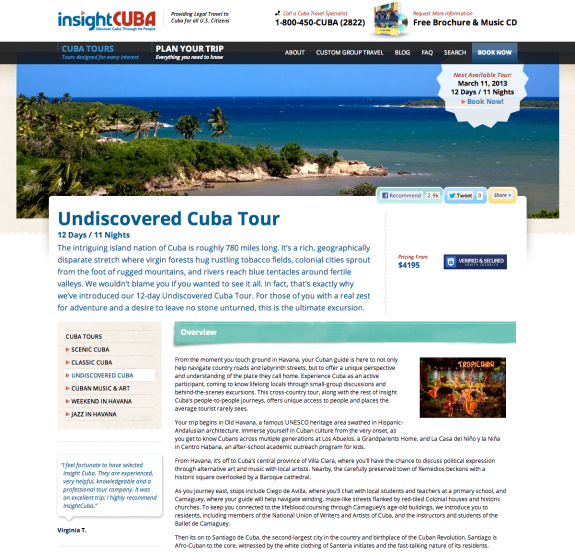 Booking a Tour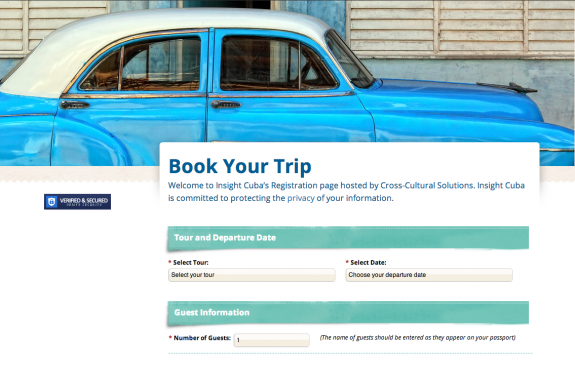 With the ultimate goal of booking a trip in mind, much attention was paid to the checkout process. TOKY integrated Insight Cuba's existing registration software with Salesforce to track the pricing and the number of people registered for each tour. Pulling that information into the front end of the site allows a user to see if a tour is almost sold out.
Tying it all together with the open source content management system Drupal, TOKY not only delivered a wanderlust-inducing site, but also one that is easy for the client to manage, and for the user to book a tour.
Visit InsightCuba.com to take your own test drive of the site. Who knows… you might end up packing for an even longer journey.