Human Connection Through Design: Four Inspiring Talks In One Afternoon
With STL Design Week in full swing, the creative energy throughout the city continues to build, making its way yesterday to COCA for an inspiring three-hour set of talks by four entrepreneurs who credit design thinking as crucial to their success.
Bob Duffy, associate editor of the St. Louis Beacon, brimmed with astute charm as he moderated the event. Leading off with a short anecdote about how the COCA building (originally the B'nai Amoona synagogue, designed by architect Erich Mendelsohn) was, with its open floor-plan and parabolic roof, a testament to good design itself. For the next few hours, each presenter described how design has factored into their business.
Seth Burgett
Seth Burgett is president and CEO of Yurbuds, a local company that creates earphones for athletes. He founded the company in 2007, after deciding to focus on his passion, training for triathlons and marathons. He pinpointed a common problem for athletes — that earbuds are uncomfortable, fall out, and often cause a lot of pain, especially after hours of training.
After a straight week of work designing and concepting ear pieces out of clay (picked up from Michaels), which he shaped and then baked on a pizza pan in his home oven, Burgett had a prototype to use to get funding for more advanced, scientific research.
Public relations and branding have been part the overall strategy for Yurbuds ever since. Burgett understands that a strong message combined with powerful design gets the attention necessary to raise funding, grow capital, and get a product to market. Claiming that "Focus is Power," Burgett says he won't stop until his company is the #1 seller in the category. "Don't wait for inspiration," he told us. "Become it."
Doug Powell
Doug Powell is a principal at Schwartz Powell, and the current national president of AIGA. A Washington University alum, he currently lives and works in Minneapolis. His talk focused on design for social change.
Good design regularly develops out of adversity, as was the case with his daughter's 2004 diabetes diagnosis. Confronted with a mess of medical information that had no hierarchy, images, or anything even vaguely attractive, he and his wife saw that the healthcare industry was in desperate need of better design.
Powell and his wife simply wanted their family to be able to make sense of their new lifestyle, which involved tracking all sorts of daily nutrients. They designed a set of "Flash Carbs" with a bold photo of a food item, simple type, and the corresponding number of carbs per serving size, which provided immediate understanding and simplified the process of choosing what to eat. Distilling what was once a binder full of pages into a set of flashcards helped even young children start to internalize and understand the information their lives depended on.
Powell and his wife admittedly stumbled along the way and made mistakes, but through personal experience and passion, they ultimately tapped into a market that has a lot of room for improvement. In 2007, Johnson & Johnson acquired their business. Since then, Schwartz Powell has continued to focus on improving the design of healthcare materials.
Powell reinforced that the "designer is the champion of the user," that we are always thinking about the human connection — bridging the gap between straight information and true understanding. He says that designers can be highly influential and have a great impact on solving core problems. He acknowledged that there is a shift from designers just working on the "wrapper" after an idea is in place to designers themselves becoming agents for social change.
Cheree Berry
Cheree Berry is the passionate and energetic owner of Cheree Berry Paper, a Central West End-based paper and stationery company. I am happy to know Cheree as a friend, so it was especially fun for me to hear more about her career back-story.
As an undergrad at Wash. U., Cheree knew she wanted to write and design a book for her thesis project. Inspired partly by a foreign exchange student that her family had hosted (and the student's impressive undergarment collection), Cheree became fascinated with the history of the brassiere. The resulting pop-up book is a telling example of her ability to inject humor into beautiful design.
Encouraged by her professor, she headed to New York to seek out a book deal. While there, she had stints at the highly regarded design firm Pentagram and fashion house Kate Spade. At Kate Spade, she worked on an in-house paper line in partnership with Crane. She also designed a set of wedding invitation suites for 15 different types of brides, as seen through the Kate Spade lens. Cheree told the crowd, "Kate Spade is an awesome example for brands. It's a lifestyle. You want to be part of their world."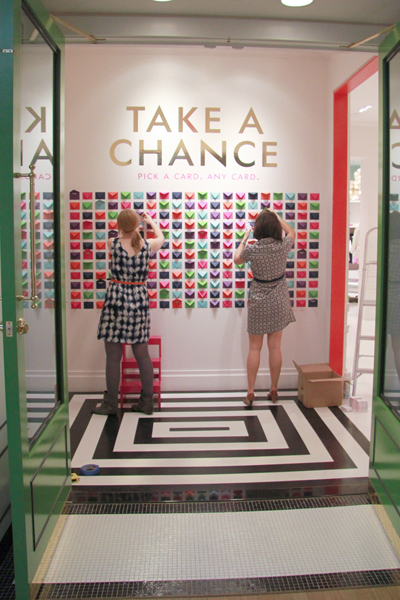 Cheree not only learned the ins-and-outs of wedding stationery etiquette, she fell in love with telling couples' unique stories through design. After finding love herself (and realizing she missed open spaces, public bathrooms, and Steak-n-Shake), she moved back to St. Louis and started Cheree Berry Paper out of a small Central West End apartment. Years later she's moved to a larger office and has added six employees. Adding a bit of celebrity-street-cred to St. Louis, Cheree designed all of Chelsea Clinton's wedding stationery!
Gerard Craft
Gerard Craft is president and executive chef of four local restaurants, including his award-winning flagship restaurant, Niche. The modest, but extremely accomplished restaurateur humbly described his original naivity, noting that sometimes being naive is just what you need in order move forward with an idea.
He described how planning a restaurant is like planning a theater act — "the design is beyond the menu and decor, it's the whole act." He stated that design is the most important element of a restaurant – from the color on the walls, the lighting, the music, to how food is presented on a plate. When you walk into a restaurant, you should immediately feel if it's the place you want to be.
While launching his latest restaurant concept, Pastaria, he opened it up early and let people be part of the process, listening to their feedback and making adjustments accordingly. Originally the restaurant had stark white walls, but when his friends and family sat quietly eating, he knew something wasn't working. The restaurant was meant to have a lively, family-oriented atmosphere, so Craft immediately hired a local artist to come in and warm the place up, distressing walls and adding color. "As with anything you are doing in life," he said, "if it doesn't work, change it."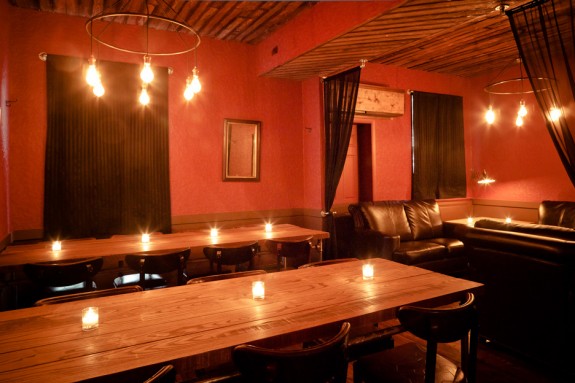 Craft is also a proponent of collaborating with brilliant people — and listening to them. He's learned over the past seven years that branding plays a huge role in restaurant design, and he regards it as one of the most important parts of executing a great restaurant.
The overarching theme throughout the afternoon's presentations was a focus on human connection through design. Whether it's creating the perfectly sized earbud, disseminating healthcare information into understandable material, injecting humor into what could potentially be pretentious design, or creating the perfect setting for an unforgettable dining experience, being in tune with human experience is crucial.
Another repeated insight was that the trend of leaving St. Louis is currently being bucked by young creatives who are committed to the city and passionate about its growth. Design as a catalyst for entrepreneurship is happening all over St. Louis and creating an exciting energy that is great for our community.