GOOD Ideas for Cities Returns to St. Louis
Back in March, I wrote about being a participant in GOOD Ideas for Cities St. Louis, along with my fellow Brain Drain members.
There, we revealed our idea for a physical and digital network that illuminates activity and connection throughout St. Louis (which we dubbed "CityPulse").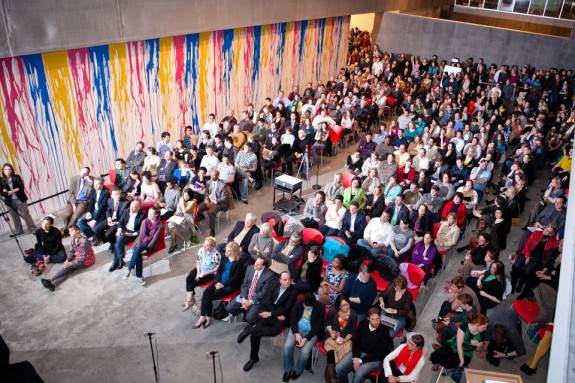 The event was an inspiration, and already some of the other presenting groups have achieved success. With the help of many contacts we made that night, as well as several people who contacted us following an article on GOOD's site in August, CityPulse has been moving ever-closer to a reality. TOKY client HOK, along with local organizations AIGA St. Louis and the St. Louis Regional Arts Commission, provided support to bring in consultant Andréa Pellegrino, who has helped us make the most of our new connections.
Tomorrow marks our first public presentation in six months, as we'll reveal what we've been up to at the Ideas for Cities follow-up event for St. Louis Design Week. Among the content we'll cover? A rough (but working!) beacon prototype.