Rad Giving: TOKY Creatives Design Skateboards for ARTEFFECT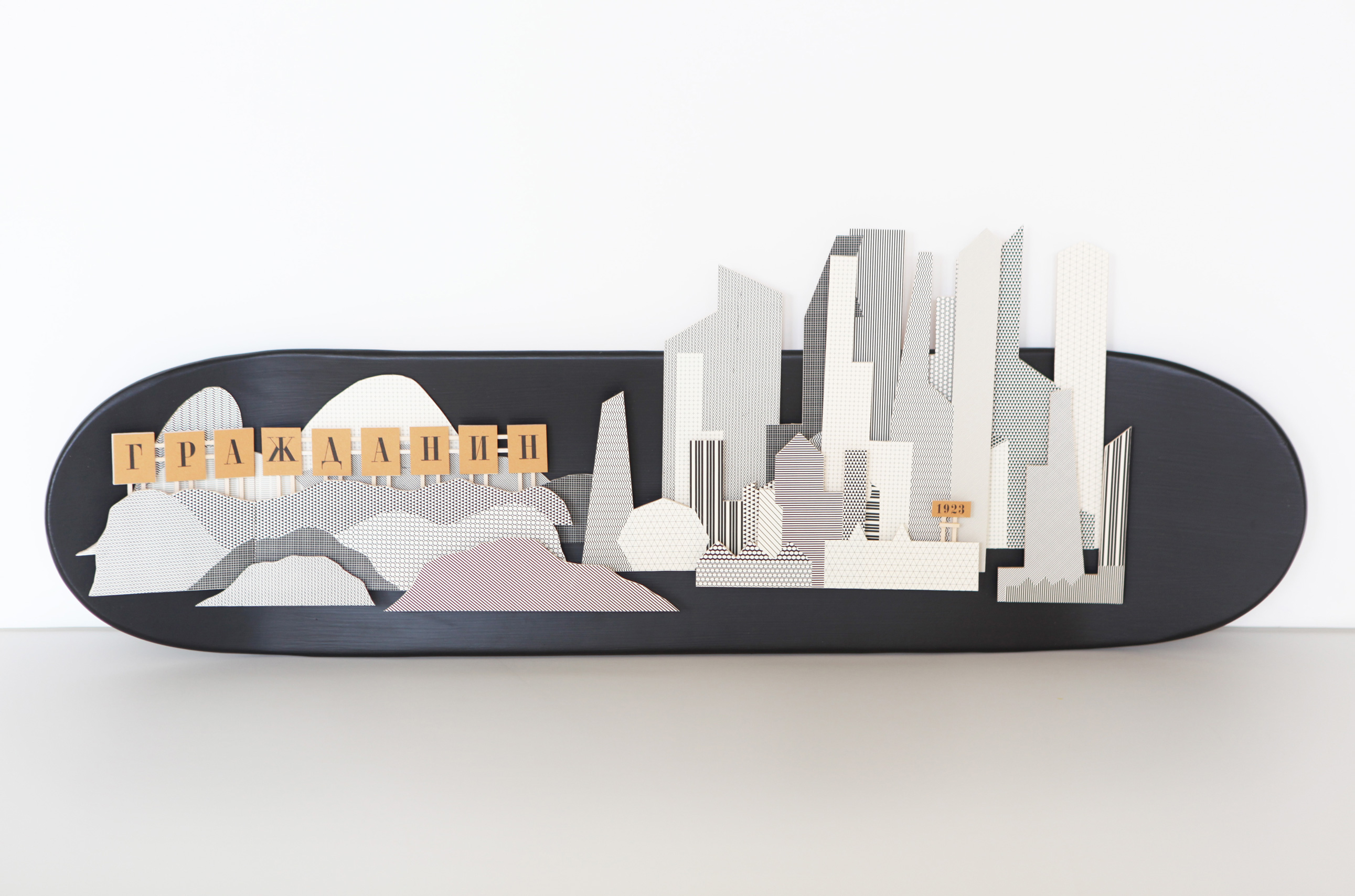 As the opening event for St. Louis Design Week, ARTEFFECT will celebrate many things — the creativity of St. Louisians, the importance of supporting arts education, and the delight that design brings to everyone.
The Monday evening auction and exhibition, a partnership between AIGA St. Louis' Design-for-a-Cause event and the Contemporary Art Museum St. Louis, will show how more than 40 local artists, illustrators, and designers have reimagined blank skateboard decks into drawings, paintings, carvings, sculptures, instruments, light fixtures … even robots.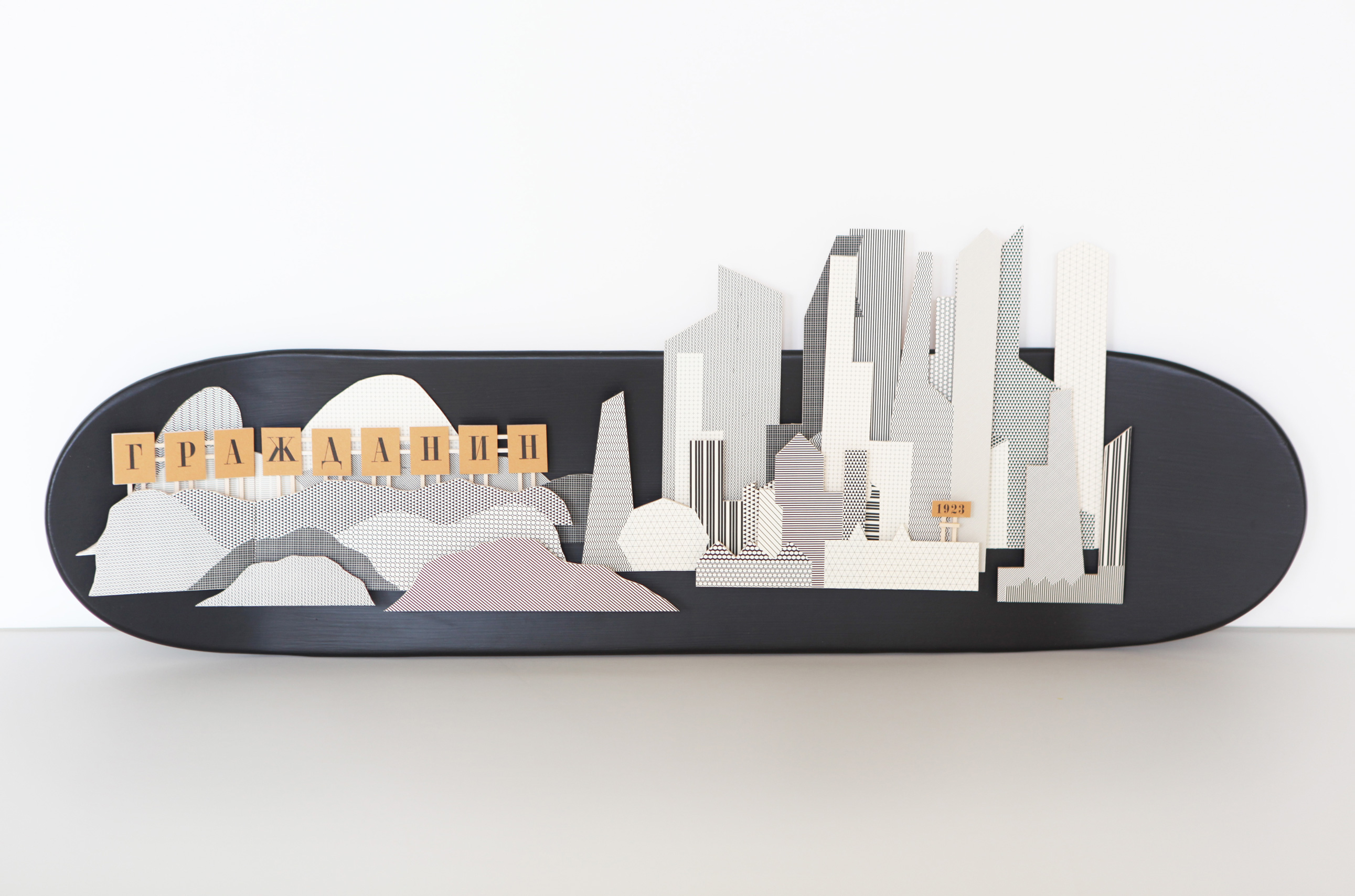 Proceeds for this event will benefit CAM's teen education programs — New Art In the Neighborhood, ArtReach, and Teen Museum Studies — initiatives focused on students who are traditionally underserved by the arts. The programs have been enriching the community for 15 years, and are free to those who participate.
Three TOKY designers have contributed skateboards for ARTEFFECT, and we're happy to provide you with a preview in this post.
Inspired by the adorable giraffe on her desktop background, Katy Fischer, Creative Director, has paid tribute to the face that watches her work all day by drawing it, etching it, dressing it up in pearls, and gilding it in gold. Here's Katy's original image and early sketch of "Ms. G.Raffe," followed by her final design: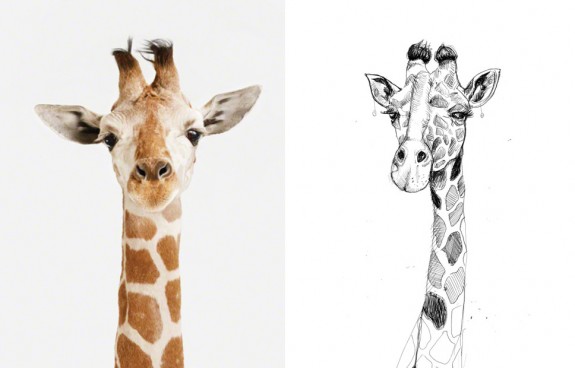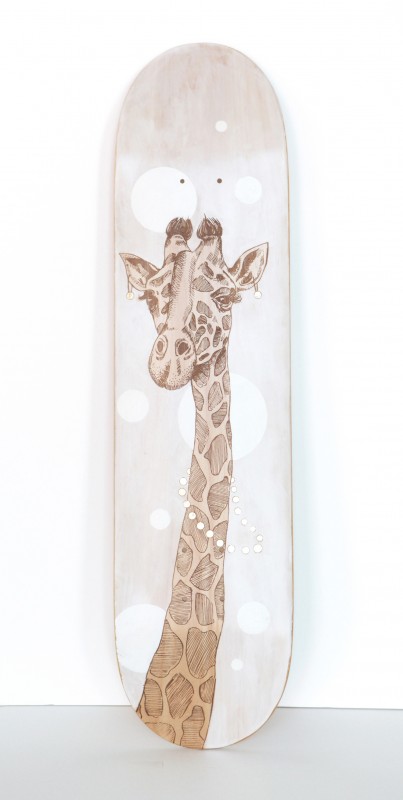 Senior Designer Bruce Burton — who spent his late 20s skating around the TOKY building when it was still RampRiders — has created a sculptural city of patterns to form "Citizen." The name of the piece (spelled out in Russian Bodoni) was inspired by Alexander Rodchecko packaging from 1923.
Lastly, Senior Designer Travis Brown's "Typ-O-Bot" typewriter-turned-robot was drilled out with a router, then covered in colored grip tape, the same as what's used to give skaters traction as they ride. All three of these designs, plus more than 40 others, will be up for auction throughout the night.