Revisiting the Florida Houses of Paul Rudolph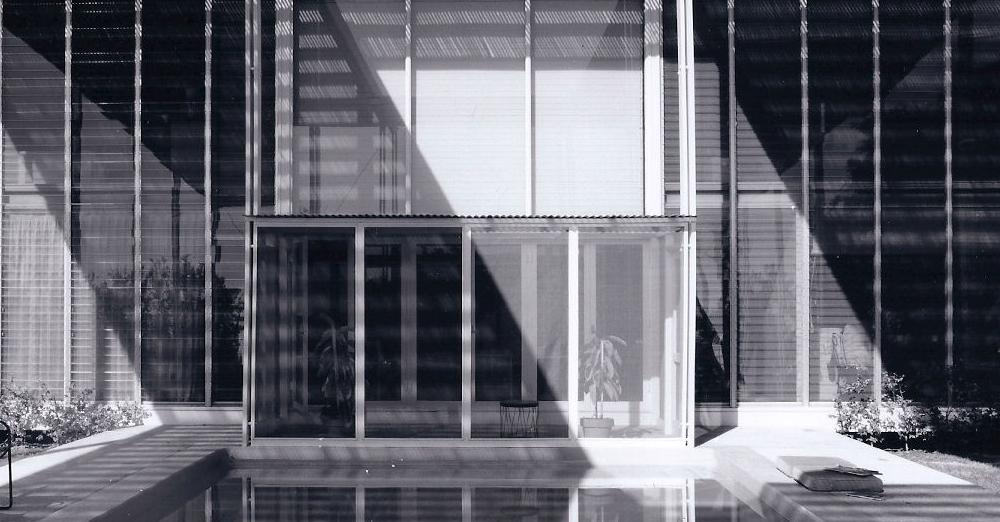 I recently attended a gallery talk at The Sheldon by Ken Tracy, Visiting Assistant Professor at Washington University's Graduate School of Architecture.
On display through September 1, Made in the Shade: Paul Rudolph's Florida Houses Revisited juxtaposes architect Paul Rudolph's early 1950s residential work with graduate student work conducted in a 2010 fabrication studio.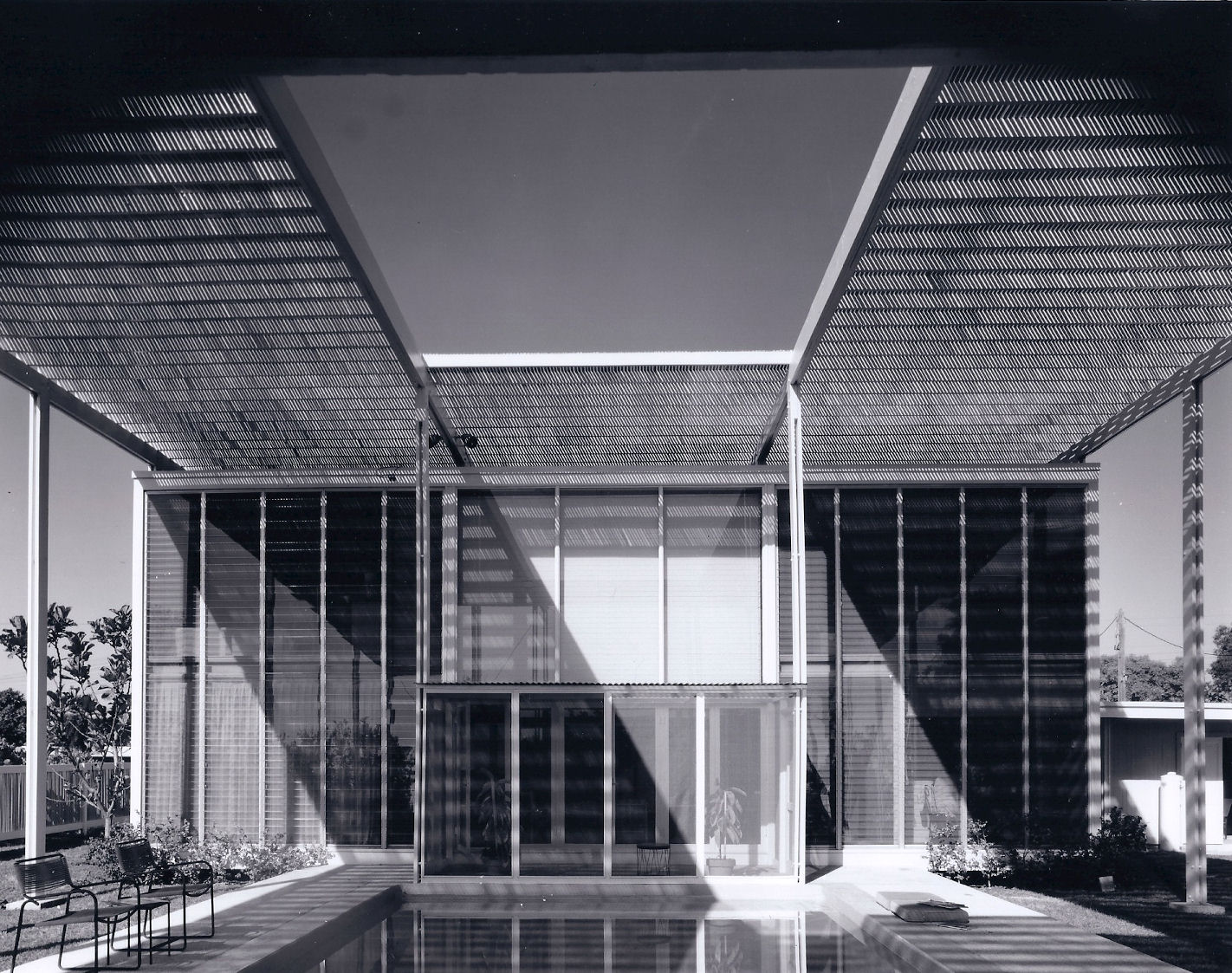 On the wall next to reprints of American architectural photographer Ezra Stoller's gorgeous black-and-white photographs of Rudolph's modernist guest homes hang the grad students' sketches and renderings that evolved after a class trip to Florida to study Rudolph's early work.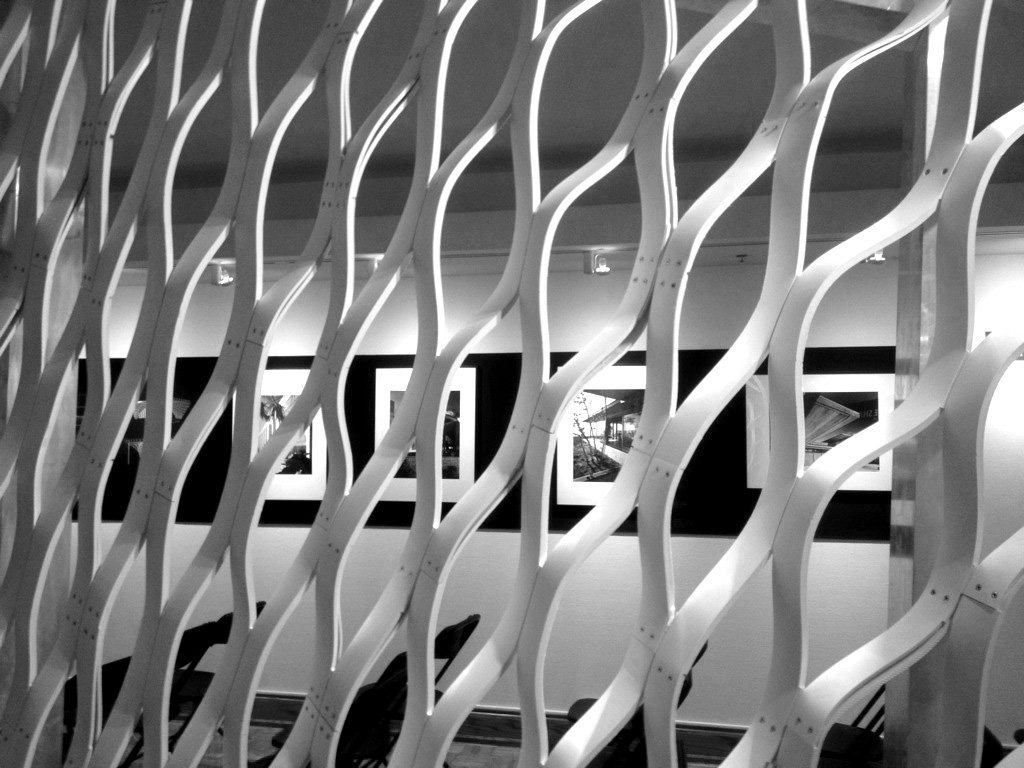 Inspired by Rudolph's unabashed experimentation and technically innovative designs, the class focused on rethinking Rudolph's iconic 1953 Umbrella House, which, at the time, was a spec house advertising a new development of modern homes in Sarasota, Florida. The 2,000-square-foot home was made to be as transparent and light as possible, with walls of jalousie windows that open to allow air to flow through the entire home. To provide shade above the in-ground pool, Rudolph designed an elegant trellis structure using tomato stakes, which quickly became known as the Umbrella. Years later, in the late 1970s, a hurricane destroyed the delicate structure.
In the spirit of Rudolph's forward thinking, the group of Wash. U grad students collaborated in small teams to conceptualize a new trellis. Setting aside the idea of an historic renovation, the students experimented with new fabrication techniques using contemporary technology and came up with brand new sketches and prototypes for the trellis.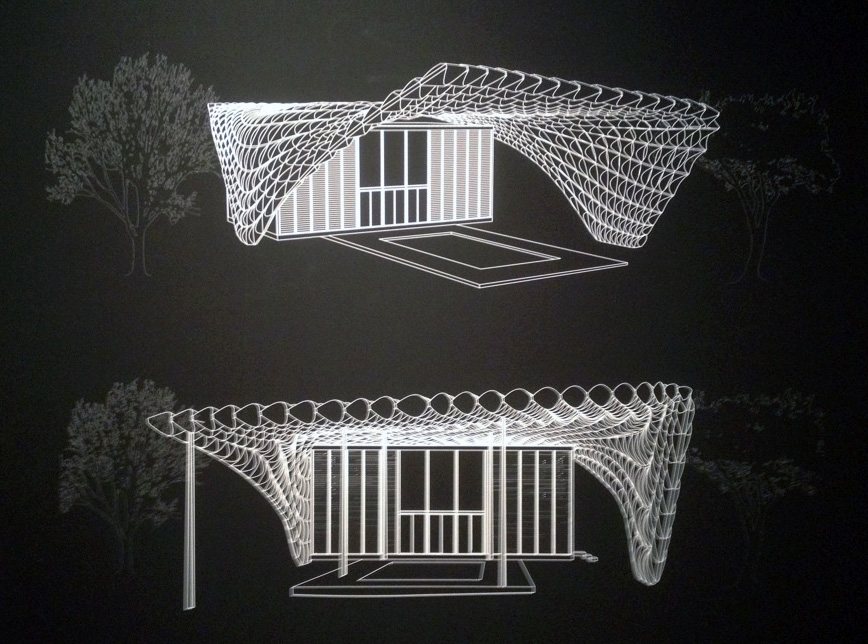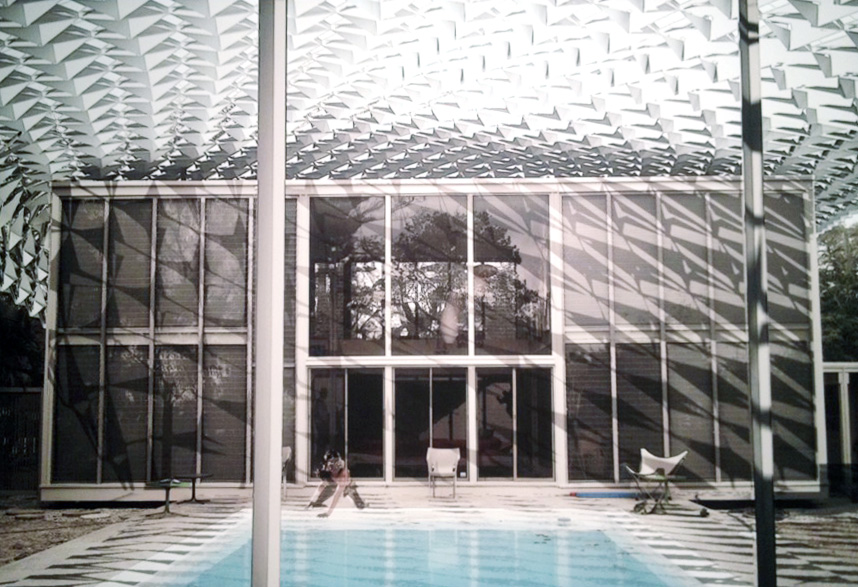 One team used origami techniques to create varying, folded modules in keeping with the original intent to make the panels appear weightless.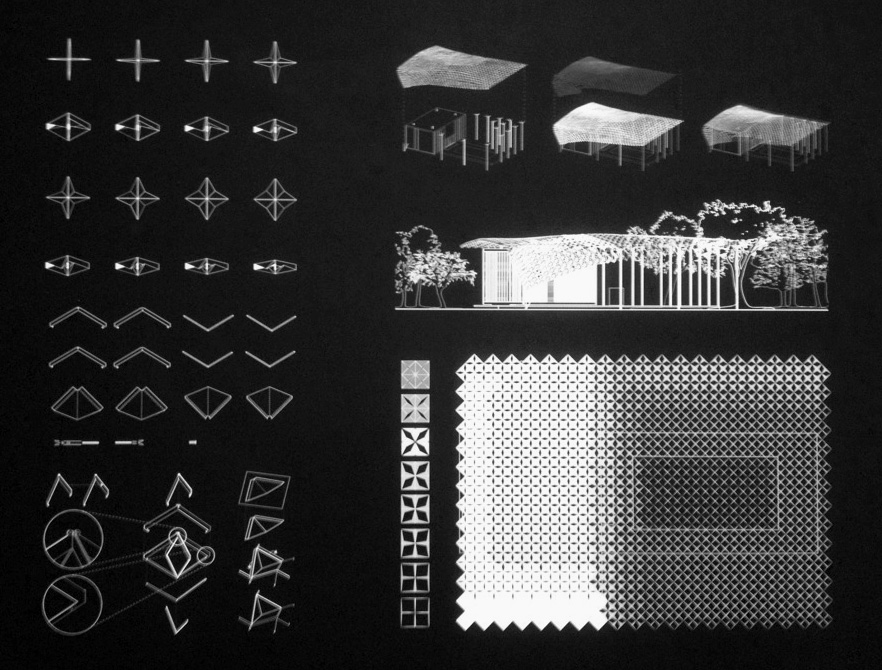 Vincent and Julie Ciulla, a museum planning and design duo from New York, purchased the Umbrella House in 2005. While preservation laws prohibit them from actually implementing one of the group's designs, they were said to be huge fans of the work. They have since partially restored the trellis according to Rudolph's design, and the home will remain on the historical registry.
I came away from the talk in awe thinking about how many components and considerations must go into designing buildings. As a web designer, I'm used to being able to control details down to the pixel. Having to account for natural elements — like where the sun will hit at a certain time of day, airflow, weather, natural disasters, imperfect raw materials, gravity — and how it all combines to affects a person's life is truly fascinating.