PRINT Mag Picks Through TOKY's Trash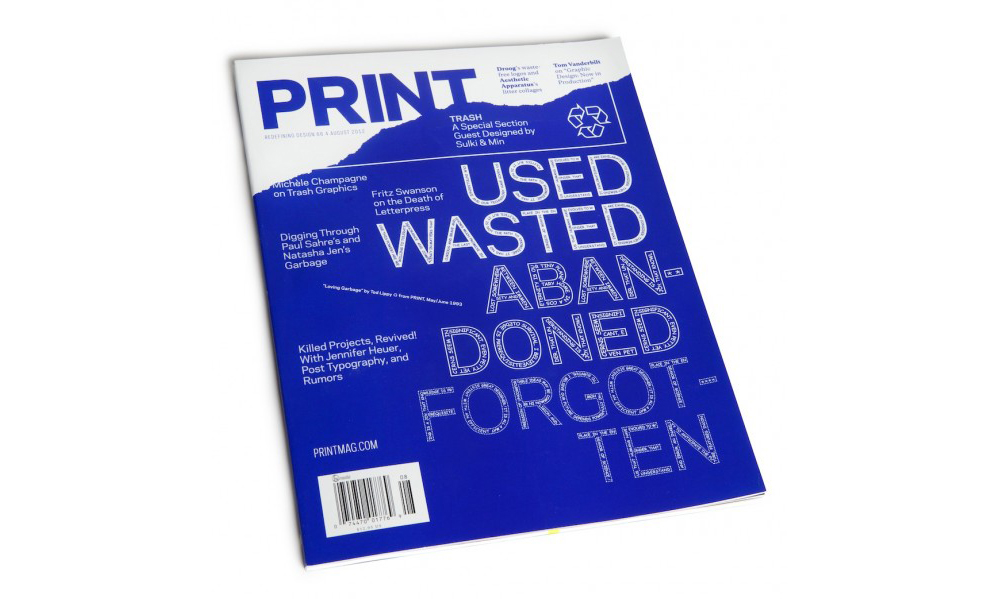 In May, we received an email from Jeremy Lehrer, Contributing Editor at PRINT magazine, who shared that the editorial team there was working on a special issue devoted to the topic of trash.
The question posed to us was simple: What's in TOKY's garbage?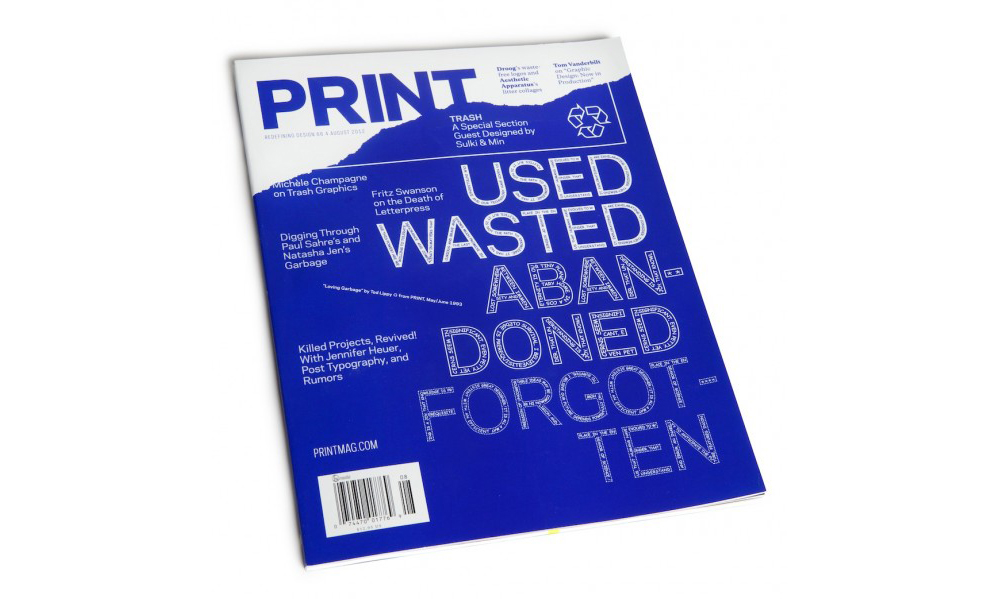 Our answer appears in the new August 2012 issue, alongside contributions from 17 other international designers and organizations (including Etsy, Pentagram, MoMA, and The New York Times Magazine) that the PRINT editors invited to take part: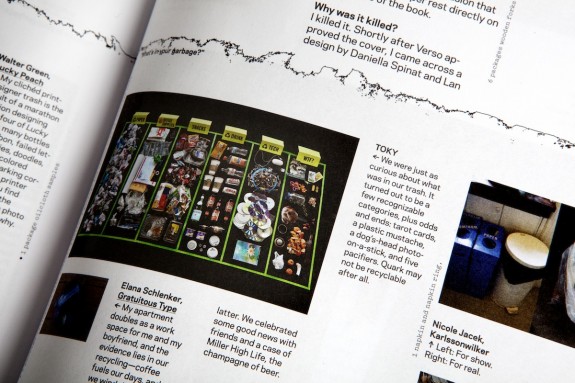 The PRINT team has put together an interesting feature, commissioning Seoul-based Sulki & Min to serve as the package's guest designers. Head to your local newsstand or library to pick up a copy.