TOKY's Mary Rosamond Kunnath Wins Letterpress Award at FPO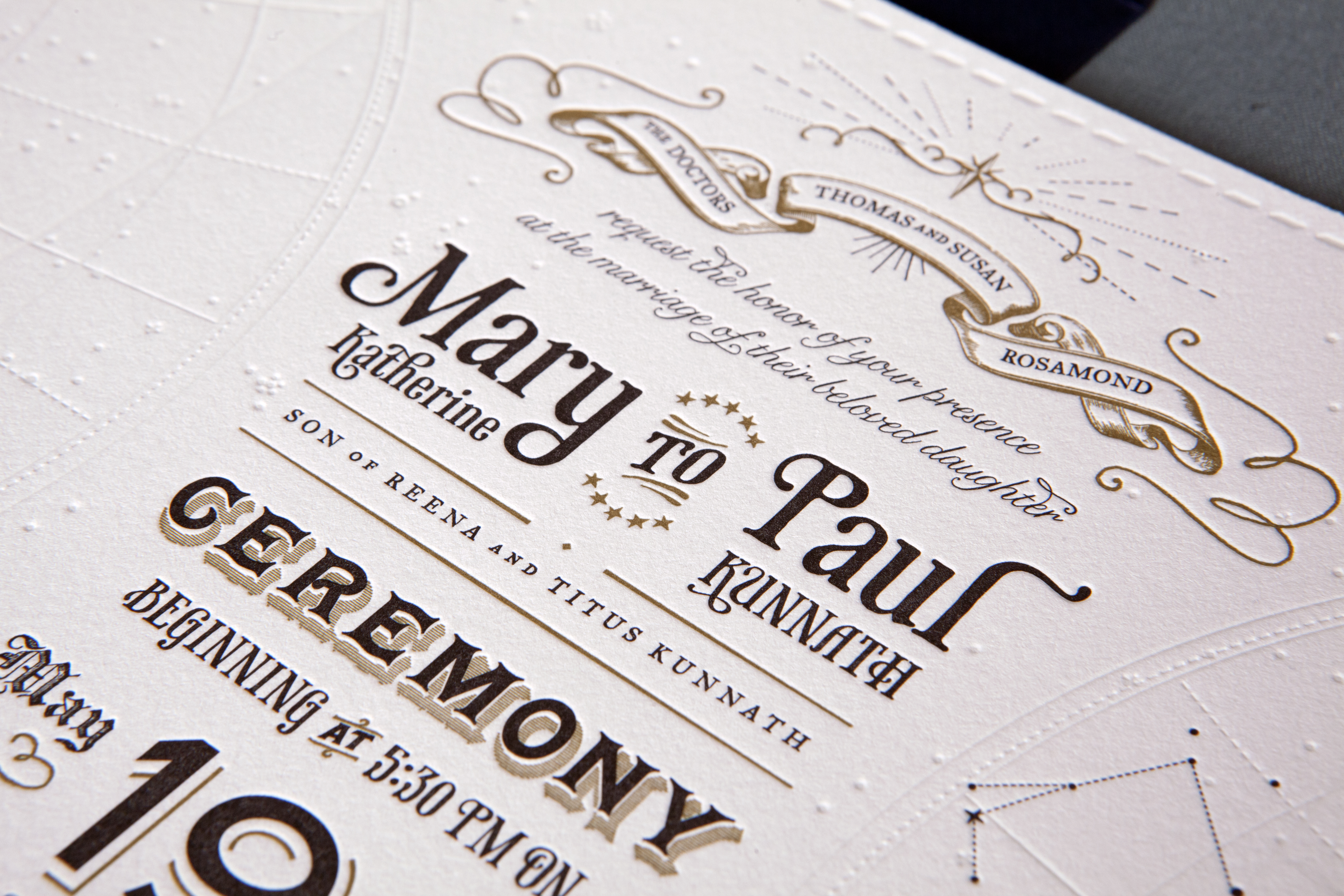 As promised in our post about TOKY's wins in the For Print Only (FPO) Awards, here is a look at Senior Print Designer Mary Rosamond Kunnath's personal wedding stationery.
Her beautiful invite earned a three-star award in the Letterpress category at FPO, as well as recent national attention on the wedding blog Style Me Pretty.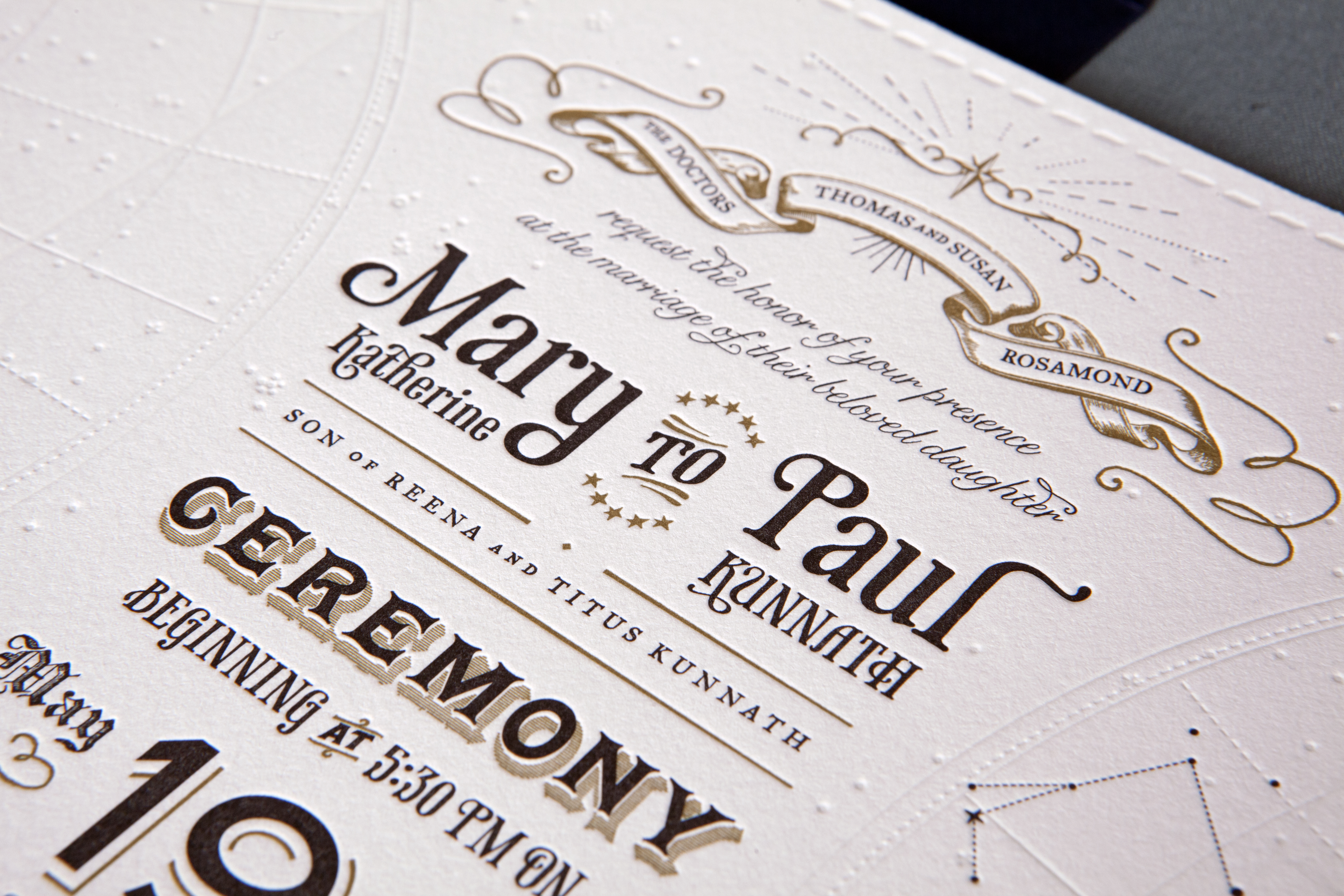 In an email, Mary wrote about the inspiration for and meaning behind her design:
My husband, Paul, and I met in college when he auditioned for a small singing group that I was in. That day, Paul sang the song "Starry Night" for me. Six years later, while stargazing together on the shores of Lake Michigan, Paul proposed. So stars and the heavens kind of became our inspiration for the wedding.
We are both very sentimental (we love old jazz classics from the 30s and 40s) and wanted our wedding to have that same romantic, classic feel. I chose a color palette that I thought would lend itself to that idea, one of blush and navy — navy like the night sky — with tan, white, and metallic accents.
For the invitation, I designed a star map with the accurate location of the stars seen from our latitude and longitude on the night of the wedding. Then I created a custom fold so that when the invite was folded, you would see a single circle of stars, but when opened, you would see that two circles had come together to make one. Although the stars are positioned accurately, I created my own constellations to emphasize the making of new connections. I then used typography to give the piece a romantic, old-worldly feel. All Along Press printed the stars as a blind emboss — creating a beautiful texture and allowing the information to come to the forefront.
Congratulations, Mary and Paul!