Only on Facebook: The TOKY Friday 5
In late May, the TOKY team started exploring how we could use our Facebook page in ways that went above and beyond just posting single status updates and photos for our pals.
What we came up with is "The TOKY Friday 5," a weekly column hosted exclusively on Facebook, using the social network's Notes feature. Each Friday, five staffers reveal a little bit more about their tastes and reading/listening/watching habits by listing one of their favorite recent things.
TOKY staff are given the creative freedom to tell us about whatever they're into right now, from rock climbing gyms to Wes Anderson movies, and all the videos, apps, books, links, and other media in between.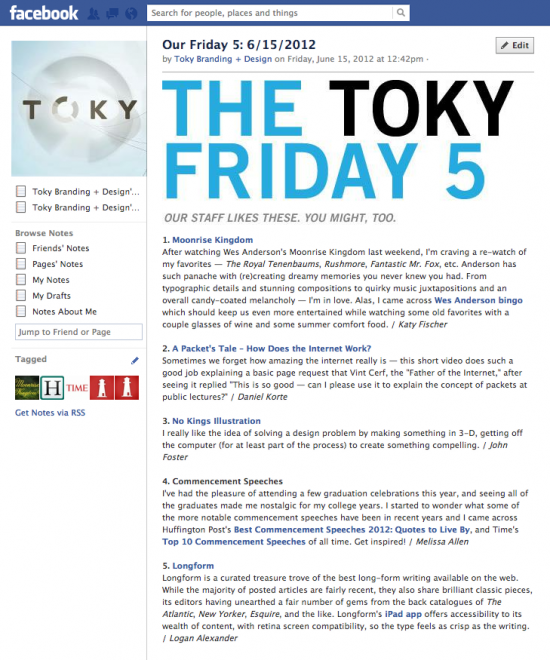 Readers are encouraged to comment on the picks or make their own suggestions, simply by adding to the Comments section at the bottom of the post. We would love to hear from you!
This Friday will mark the fifth birthday of the Friday 5, and it's shaping up to be a really great list. We invite you to head to our Facebook page and connect with us — it's the best way to get set up for tomorrow's brand new picks!