Punching Up the Parks College Website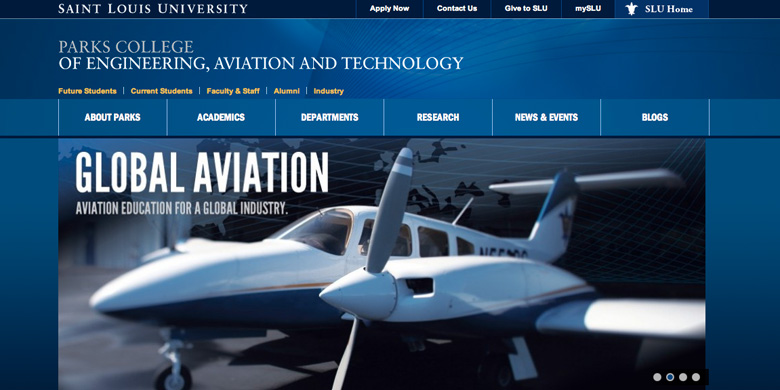 After designing and producing the View Book for SLU's Parks College of Engineering, Aviation and Technology and developing its coordinating website in 2010, TOKY was pleased to push through some key aesthetic and structural updates to both in 2012.
We added a large slideshow display for featured content on the home page, and we also significantly streamlined the main navigation bar — providing a rich drop-down menu — which has enabled users to more quickly find exactly what they need.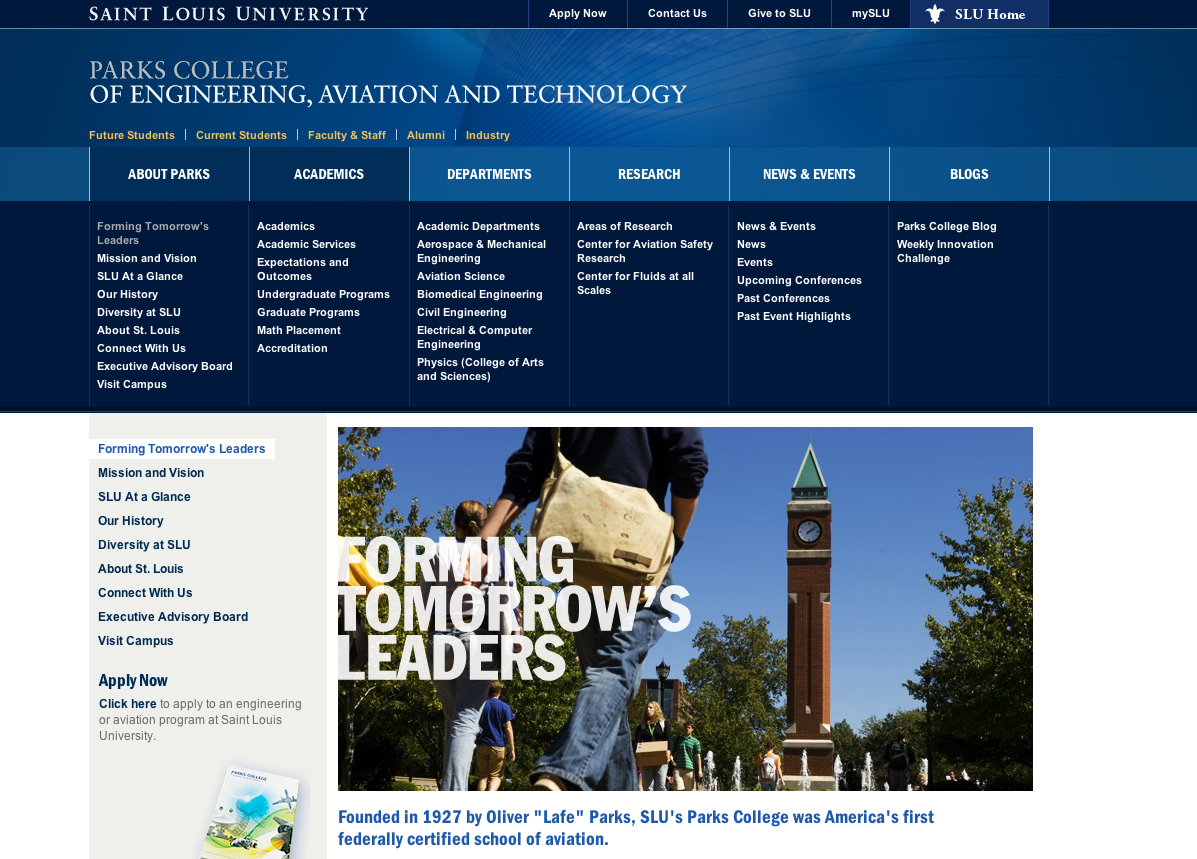 The site runs on TOKY's own CMS, Eero™, which has made maintaining the site a breeze for the site managers. Next up, Parks College's revised 2012 View Book. Check back for more updates!