New Work: World Chess Hall of Fame Booklets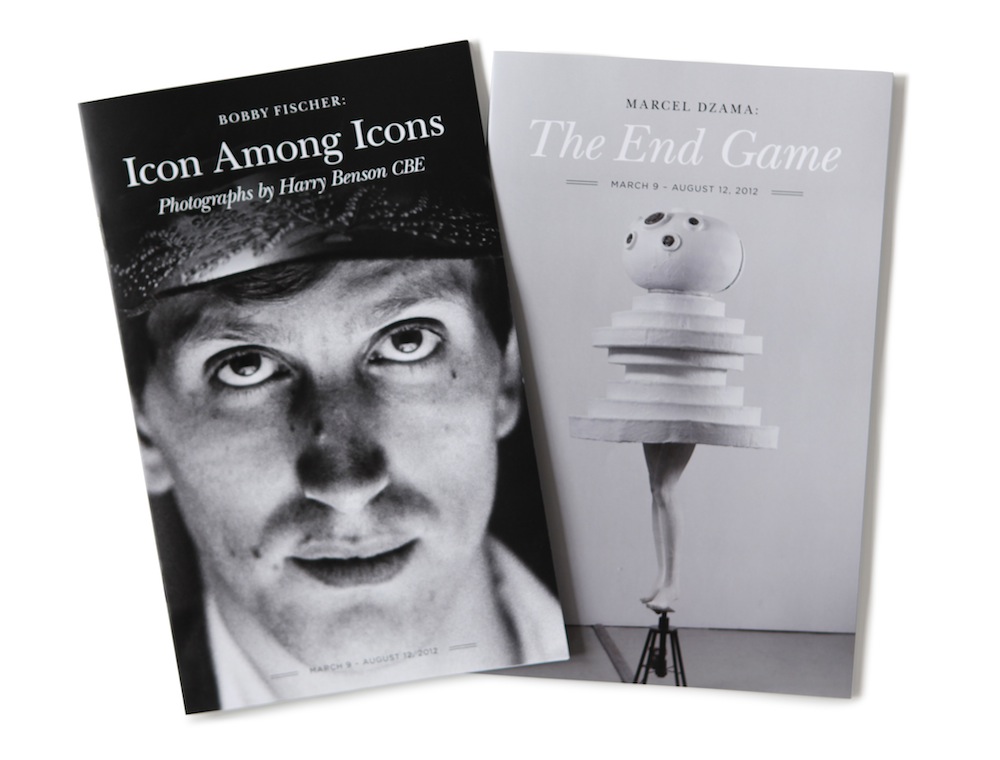 The World Chess Hall of Fame, whose website we designed and built, has a big week this week: On Thursday, the institution will preview two brand new exhibitions, Bobby Fischer: Icon Among Icons, Photographs by Harry Benson CBE and Marcel Dzama: The End Game.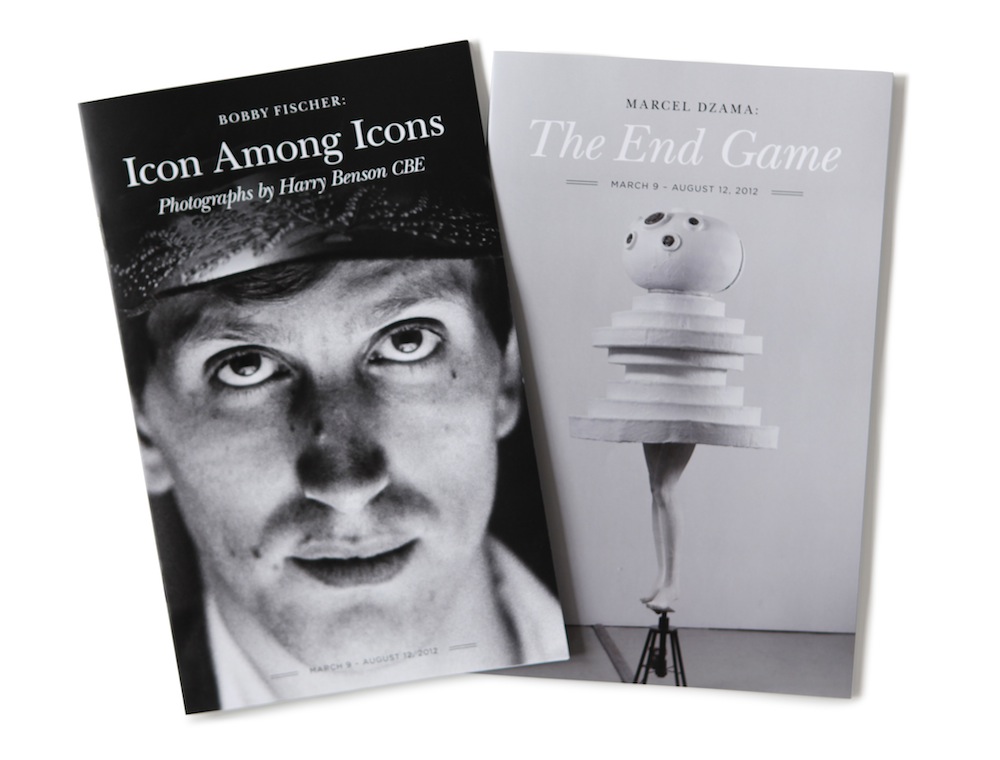 TOKY designed both exhibition booklets — and we're psyched to see the shows in person. Benson, an internationally known photographer, was the only person to have private access to Fischer during the 1972 World Chess Championship match in Iceland. And Dzama, while relatively young, makes very intriguing work and has already been collected by MOMA, the Tate, and the Guggenheim. Several TOKY staff will be in attendance on Thursday, so say hello if you're among those venturing out. Should be fun.