GOOD Ideas for Cities Comes to St. Louis
Tomorrow night at CAM, GOOD, CEOs for Cities, and ArtPlace bring their GOOD Ideas for Cities series to St. Louis. The event brings teams of creative minds together to present solutions to some of St. Louis' biggest urban problems.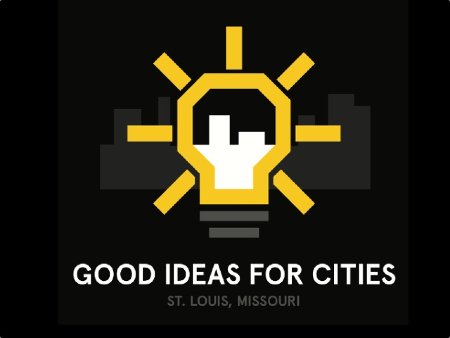 For the past month, I've been working alongside many close friends as part of team Brain Drain. GOOD tasked us with "deepening the pool of diverse people who love St. Louis and are personally invested in its progress." We put our 11 heads together and came up with an idea we're really excited to reveal to everyone.
In total, seven teams — including one from longtime TOKY client HOK — will present solutions to a wide variety of problems (see them all here). I'll post a recap of the event along with my group's idea next week, but you'll be better off going to the real thing. CAM will be packed with many of our city's brightest minds.