Wang Shu: First the Pritzker, Then St. Louis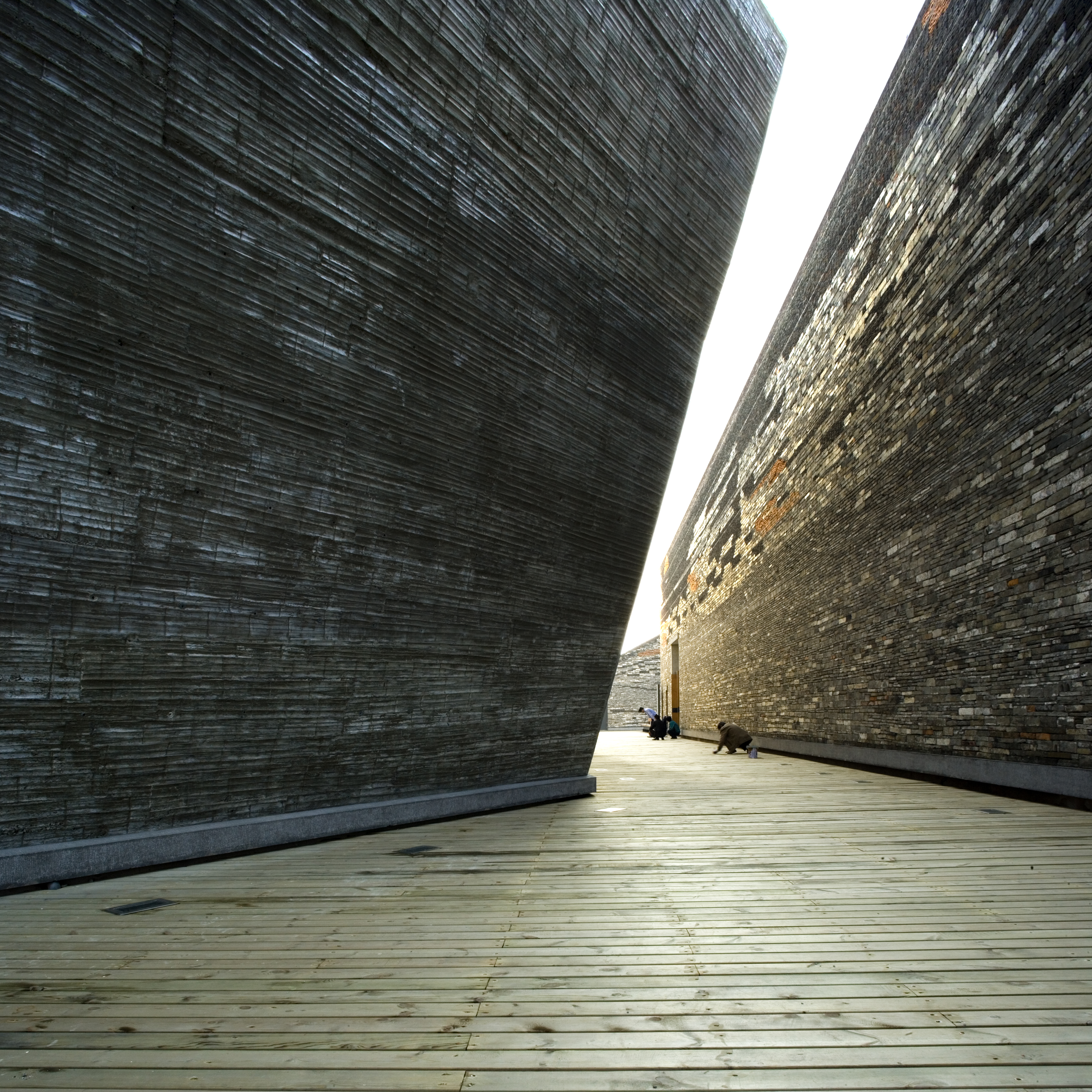 Much has been said about the benefits of being in the right place at the right time.
Architect Wang Shu began his career at an opportune time in his country's history. Professor Robert McCarter picked the right time a year ago to book Mr. Wang for the Sam Fox School's Fumihiko Maki Lecture, as two days prior to his talk, Mr. Wang was awarded the 2012 Pritzker Prize (Architecture's Nobel equivalent). Sitting cross-legged on the floor with a mass of grad students, I was in the right place last Wednesday to witness Wang Shu's momentous, breathing-room-only lecture in Steinberg Hall at the Sam Fox School. Though graphic design and architecture are in many ways closely related, I am by no means an architect. Even so, the importance of Wang Shu's serendipitous Pritzker award was not lost on me.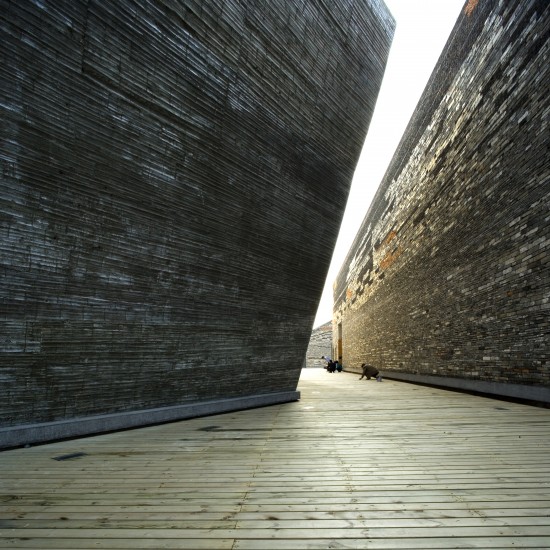 Chancellor Mark Wrighton was the first to the podium, and his words on behalf of Washington University took on a diplomatic tone, following praise for Wang Shu as China's first Pritzker-winning citizen with reminders of the university's close ties with the growing superpower. A Chinese grad student next took the podium, from which she delivered a speech in Mardarian just for Wang Shu (though the overwhelming amount of laughter at her jokes revealed the impressive number of Chinese students in attendance). McCarter spoke briefly about his first meeting Wang Shu, as well as the history of the Maki lecture, which highlights those who "advance the optimism and strength of modern architecture."
Finally, Wang Shu stepped on stage — to great applause. Over the next 90 minutes, he used his limited English to great effect, delving into a deep discussion of philosophy, history, culture, craftsmanship, and materiality. Working mostly around his native Hangzhou, he has created designs that draw upon China's rich and storied history, and serve as a counterpoint to the rapid and, at times, reckless, urbanization of his homeland. Wang Shu founded his Amatuer Architecture Studio with his wife, Lu Wenyu, in 1998. (He lamented that the Pritzker was not awarded to the pair of them.) AAS takes on but one project per year, and will not consider any that do not meet a rigid set of criteria, such as total creative freedom and months and months devoted to detailed research.
The results are stunning, though they impress not due to immense scale or use of bleeding-edge construction techniques. Rather, a Wang Shu project is the synthesis of, as he stated, "material, memory, time, and craftsmanship."
Using traditional Chinese construction practices and materials recycled from old buildings, Wang Shu designs with a deep respect for his forebears. In this regard, his lecture was a timely one for St. Louis. Historic preservation has become a hot local issue, with many high-profile demolition decisions making the news.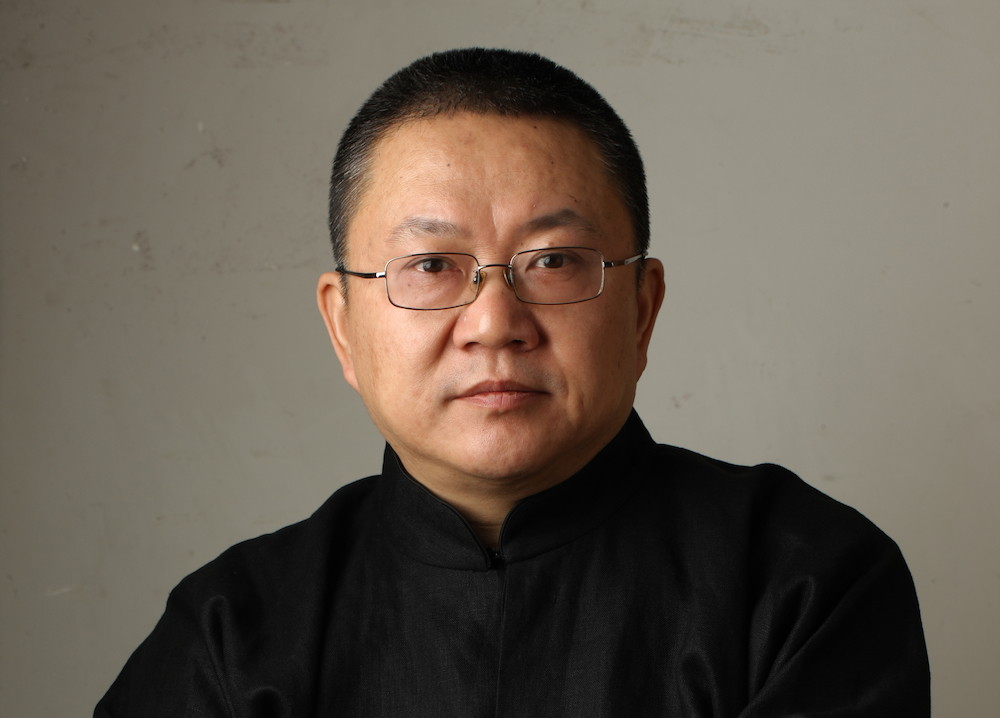 Wang Shu's lecture revealed that this issue is a global one and that the buildings in which we live and work are an essential part of our cultural and regional identity. At the same time, Wang Shu's work demonstrates that it is possible to look to the future without abandoning a deep reverence for tradition.
Early on in his talk, Wang Shu spoke about lessons learned from a "one thousand kilometer landscape" painted scroll. Showing part of it on screen, he explained that this ancient scroll is 1,000 kilometers long, all of which is painted with a continuous landscape of the Chinese countryside. By design, the scroll demands two alternate viewings — a close one to view detail, and a distant one to view the entire scene. Whether or not something was lost in translation, the lesson was this: Good design comes from awareness for the present and care for the minute, along with an understanding of the larger scale, should that be historic, geographic, or cultural. It is this philosophy that led Wang Shu to start his own art school (whose first adjunct professor, by the way, was the world-famous Ai Weiwei), take a 14-year break from any architectural design, and develop his unique and important approach to the field.
A career in a night. Two hours to reflect upon thousands of years. A single award that could mark a turning point for the design of an entire nation. St. Louis is honored to have been among the first to congratulate Wang Shu — the right time for the right place. Now we have the opportunity to be mindful of his lessons as we continue to craft our own narrative.