Kind Words from design­work­life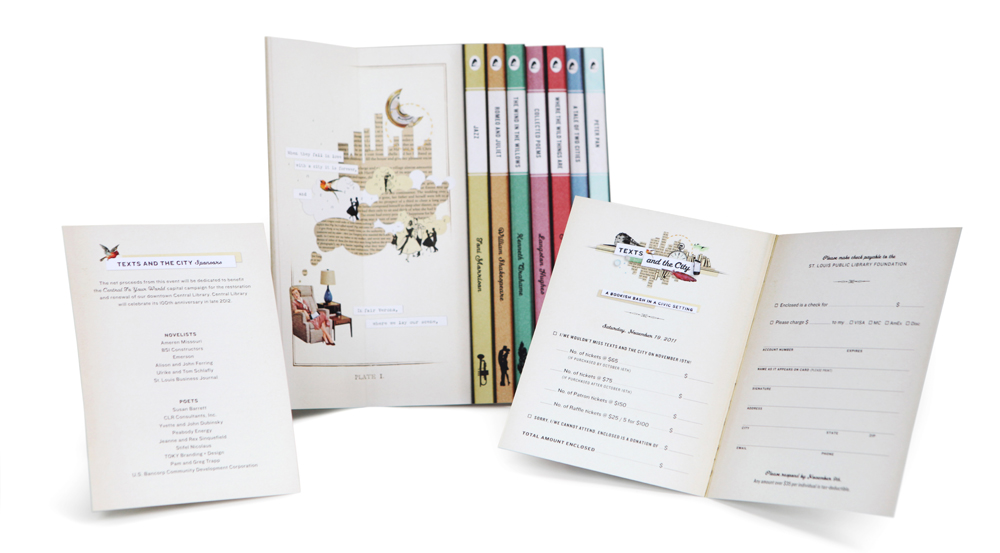 When the phrase "stunningly beautiful" is used to describe one of our designs, we're all smiles here at TOKY HQ. Such was the praise yesterday, when designworklife spotlighted TOKY's invitation for the St. Louis Public Library Foundation's 2011 Gala, a project we posted about back in November. New to our blog's readers, though, will be this complete look at both sides of the invitation (be sure to click for a larger view!):


Thanks for the kind words, designworklife!