Midtown Alley Agency Crawl: December 20!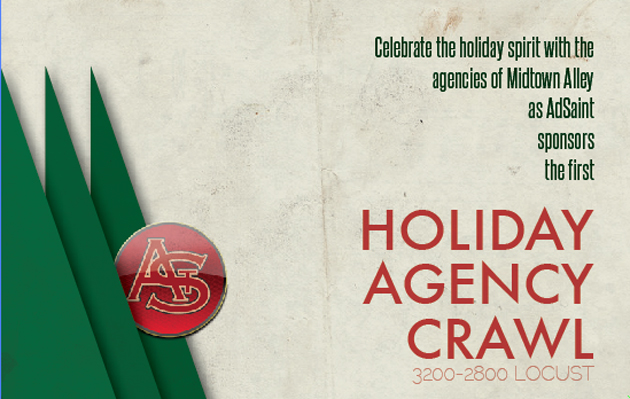 TOKY and nine other agencies have teamed up for the Holiday Agency Crawl in St. Louis' Midtown Alley. Join us Tuesday, December 20th from 5:30 – 8:30pm for a peak inside TOKY, Scorch, Spoke, Atomicdust, Happy Medium, RGG Photo, Back 2 Basics Marketing, Sudden Impact Marketing, and Mercury Labs.
Midtown Alley is one of St. Louis' fastest growing neighborhoods, a historic section of St. Louis just east of SLU and west of downtown. Once known as Automobile Row, Midtown Alley is now home to many of the city's hottest creative agencies, best-known restaurants and residences.
Come out and join us for live music, free drinks and noshes and all the tipsy creatives you ever wanted to see.