Three New Faces in the TOKY Office
We wanted to take this opportunity to announce the recent addition of three new people to the TOKY team!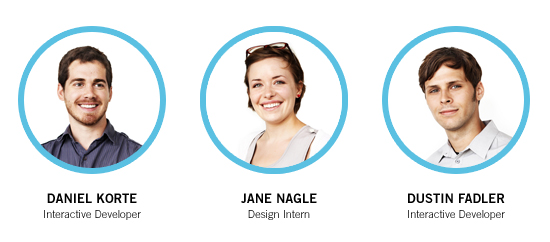 Daniel Korte joins the growing interactive team as developer. Daniel, a fairly recent graduate from the University of Illinois, will add to the team's capabilities by providing back-end development expertise on a number of complex web projects coming up. Jane Nagle, a recent graduate of University of Missouri – St. Louis, is with us through the Summer as a design intern. Last but not least, Dustin Fadler brings additional expertise as a front-end developer to TOKY's interactive development capabilities.
Look for more in depth profiles of Daniel, Jane and Dustin to be posted on the site next week!