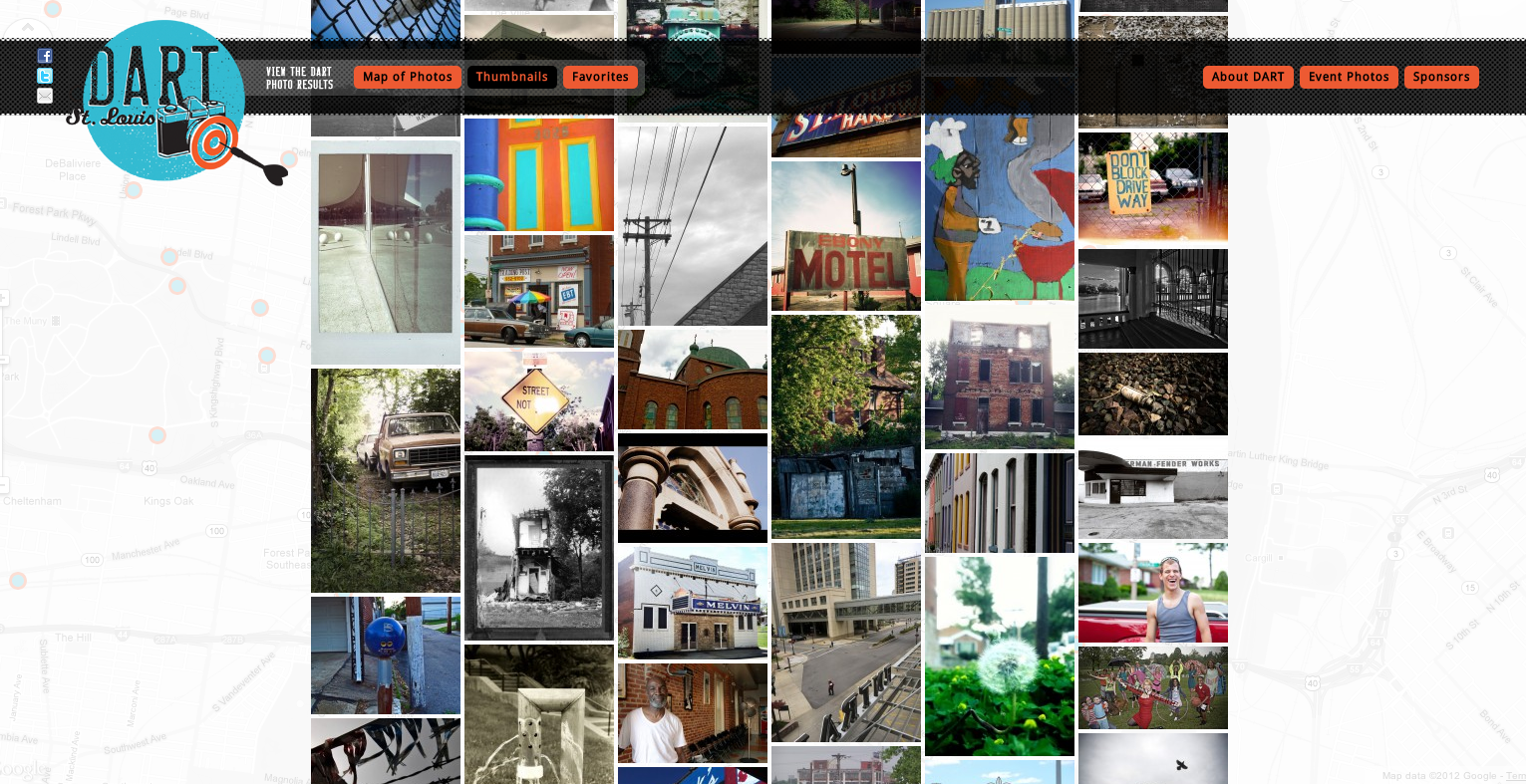 TOKY was a big sponsor in many of this year's STL Design Week events, one of those events being DART St. Louis. If you're not familiar with DART, the basic idea is summed up well in this description:
"DART St. Louis is a participatory photography challenge that started with one basic premise – that beauty can be found anywhere by those who seek it. In April 2011 over 250 creative St Louisans threw darts at a huge map of St Louis City. Over the following month, participants visited the area where their dart landed and made a photograph. The resulting collection of photographs show a snapshot of St. Louis as it is today, one random block at a time."
TOKY designed the logo, the website, helped promote the event, and a couple of us even participated by throwing a dart and shooting the results (seen below). It was an incredible event (a big thanks to Curt von Diest for organizing and managing the event!) that raised a considerable amount of money for Rebuilding Together St. Louis.
Check out the new website for the event at: http://2011.dartstlouis.com

Eric Thoelke's shot from Cherokee & Michigan

Jane Winburn's shot from Euclid and Buckingham Ct.

Jane Nagle's shot from Boyle and Vandeventer.

Karen Tabaka's shot from Cote Brilliante & Prarie.

Karen, Katy and Jane working the registration desk at the DART throw event.