Schlafly.com honored as CommArts "Site of the Day"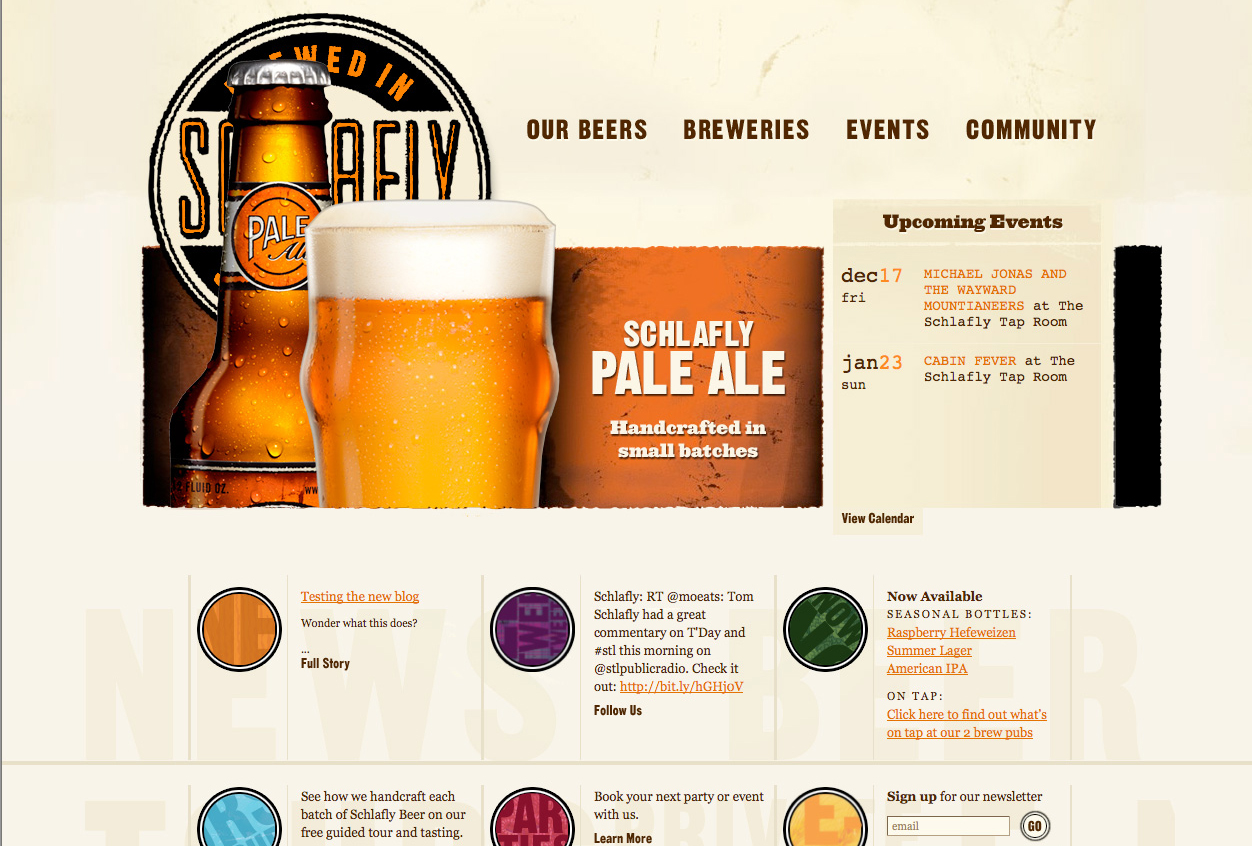 Our site for The Saint Louis Brewery — known for brewing our very own Schlafly beer and serving up great times at their two breweries — has been selected as Communication Arts' Site of the Day for May 16, 2011.
Built on Eero™, our proprietary CMS, the site features a portfolio of Schlafly's wide variety of brews, a calendar chock full of nearly daily events and an extensive community section complete with an employee blog.
We're honored to be selected for these Communication Arts competitions, the most prestigious design competitions in the world. Since this time last year, we've had two pieces selected for their 2010 Design Annual, work in the Typography Annual, a Site of the Week for the new CAM site, and Sites of the Day for The Pulitzer, Metro, and TOKY.