Ann Hamilton Stylus, Catalogue Site for the Pulitzer is Live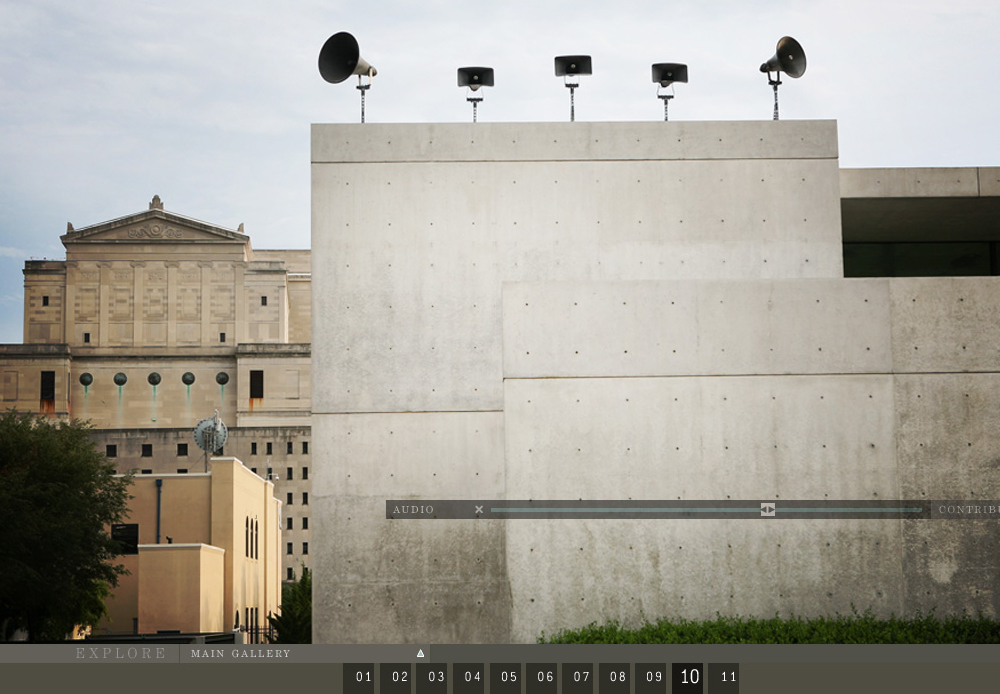 The latest catalogue site for the Pulitzer Foundation for the Arts is now live. Stylus was created to specifically work within the Tadao Ando designed space, and is on display through January 22, 2011. An excerpt from the Introduction:
In the Pulitzer's short history, Ann Hamilton's stylus breaks new ground in so many ways: it is our first commissioned installation in the building and the first multi-sensory exploration of Tadao Ando's architecture. Ann's artistic intervention extends into the urban fabric of St. Louis and permeates all our institutional activities, from programming, to catalogue, to web."
The website archives the exhibition's relationship with the space through photographs, video, sound, and time-lapse photography, much of which was shot by TOKY. We worked hand-in-hand with Ann Hamilton, over many months, to create a rich and unique online archive. The home page features full-screen video which randomly pulls from several captured clips from the exhibit.
In addition to the catalogue being a representation of the exhibition, the site also is a collaborative piece to the experience itself. Visitors to the site can create a concordance and contribute their reading by phone to be included in the sound projected from the outside walls of the Pulitzer.
Visit the site, and contribute at:
http://annhamilton.pulitzerarts.org