Celebrate Cranksgiving Sunday, November 7th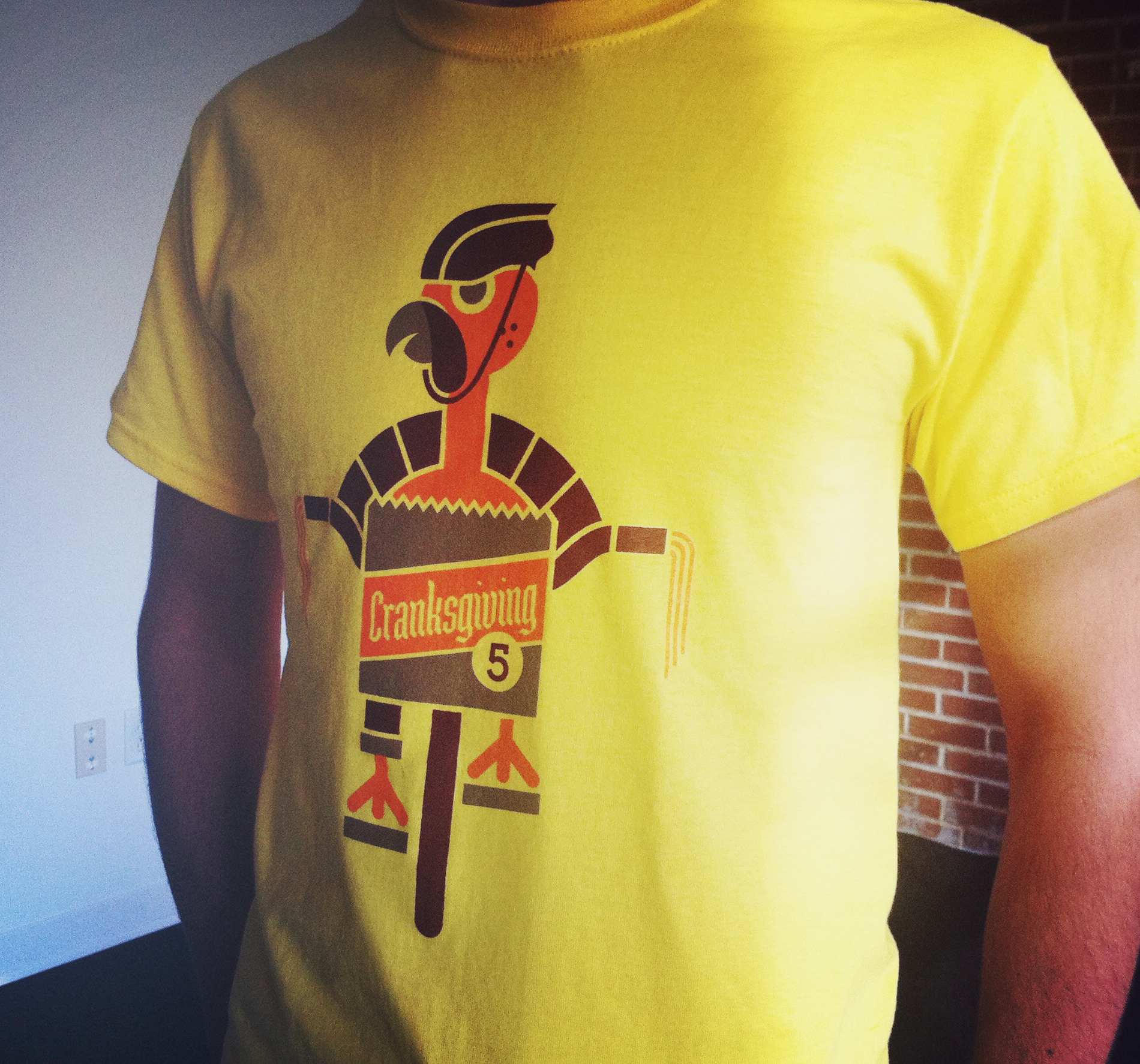 Grab your bike and/or some non-perishable food and join us for Cranksgiving!
Sunday, November 7th, 10 A.M. at Schlafly Bottleworks
BicycleWORKS and Trailnet will host the 5th annual Cranksgiving bicycle ride to help out our friends at Food Outreach. Riders can choose from a 5-, 10- or 25-mile route where they'll be asked to visit several local grocery stores in order to buy food to donate. Last year, this event attracted around 500 riders and collected over 3,400 food items, making it one of the leading Cranksgiving rides in the country.
The TOKY family has been a long-time supporter of BicycleWORKS and their many projects. This year, Jamie Banks-George designed the awesome poster and t-shirt!
For more information check go to stlbikeworks.com. We hope to see you there!