Welcome Bruce Burton to TOKY!
Bruce Burton has joined TOKY as Senior Designer on the print team, coming to us from the Contemporary Art Museum St. Louis.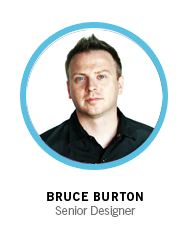 Bruce brings TOKY 6+ years of experience branding a leading museum, including individual shows, galas, membership campaigns, and numerous exhibition catalogs. He is on the Board of the AIGA St. Louis Chapter, where he serves as the Design Show Chair. Bruce has won several awards for his design from the AIGA. He's also curated two shows on graphic design while at the Contemporary; one on the work of Ed Fella and currently a group show of five designers with non-coastal roots, titled RBMBKESHKM.
In this review of the show from the St. Louis Beacon, the reviewer says Bruce is "an excellent designer and practicing studio artist who also clearly possesses a sharp curatorial talent."
Welcome, Bruce!