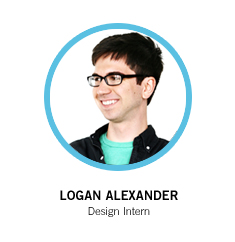 We've added a new teammate this summer!
Logan Alexander joins TOKY as our newest intern. He hails from Harrisburg, Illinois and will be a senior design student at Washington University this fall. Last summer, while participating in Spoke's "Sprocket" program, he worked on some fantastic projects including some great packaging for the Blessing Basket Project.
Not only is he a great designer, the unofficial TOKY pick-up basketball team is really excited to add on a new 6'3″ team member.