Getting On Board with Metro Transit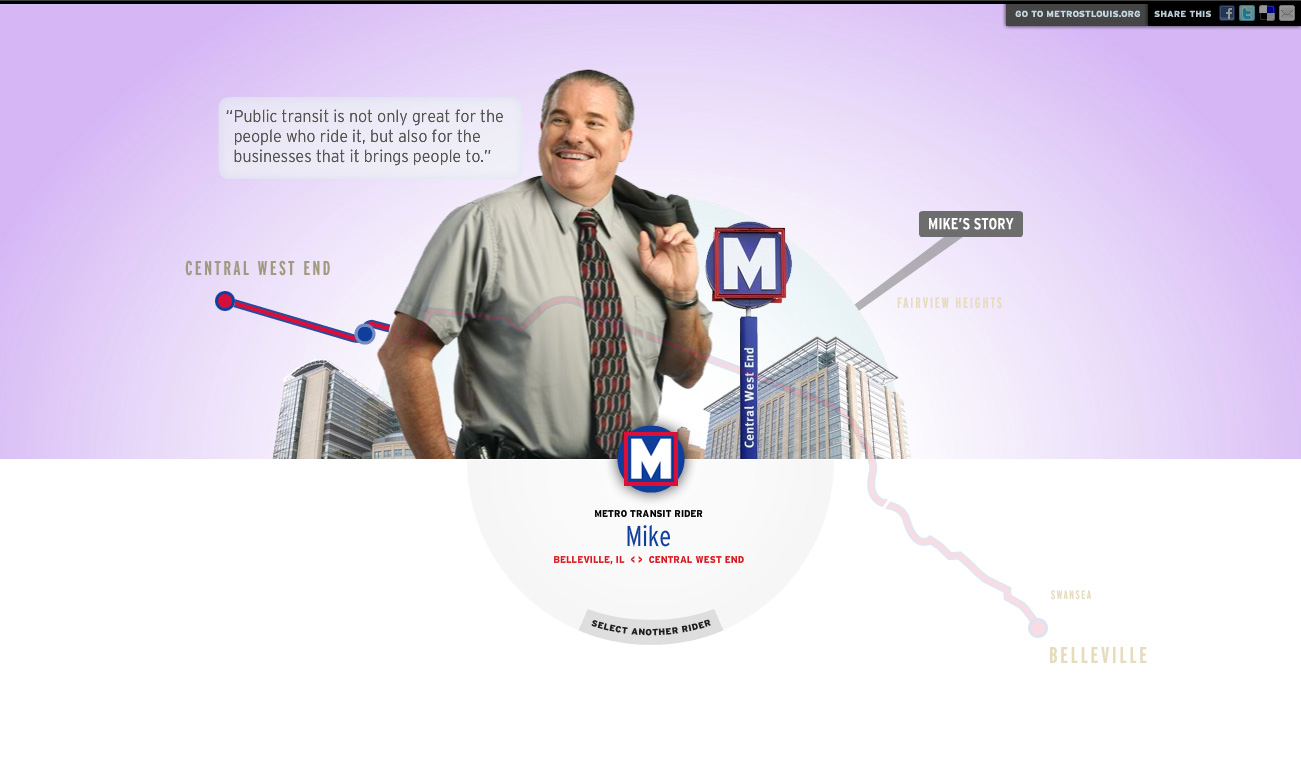 Recently, we launched a site for Metro Transit in St. Louis as part of the continuing "I'm On Board with Metro" campaign. As one small facet of this large branding campaign, we helped Metro tell the story of why Transit is so important for the region, despite whether you use it or not. The site shares the stories of seven Metro users to demonstrate that a vital public transit system is critical for the region's economic well-being. For this site, we designed and directed the site and animation, as well as photographed all of the riders and locations. In addition, we produced the three videos featured on the site, one featured below.
Launch I'm On Board with Metro

And hey that looks like our own Becky Voboril in this video!
Special thanks to our friends at Driftlab for working with us on the development, as well as Hired Gun & 90 Degrees West for their expertise in filming and editing the videos.