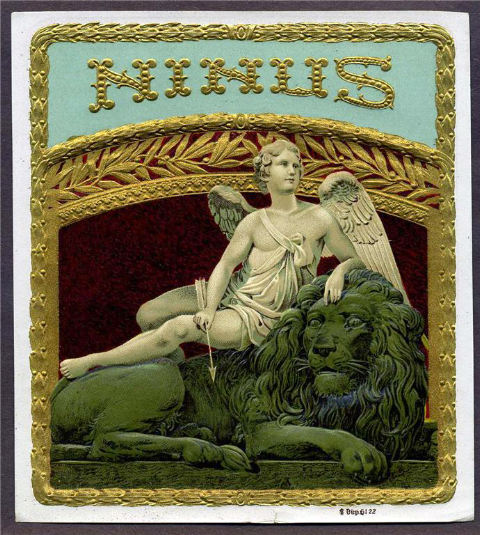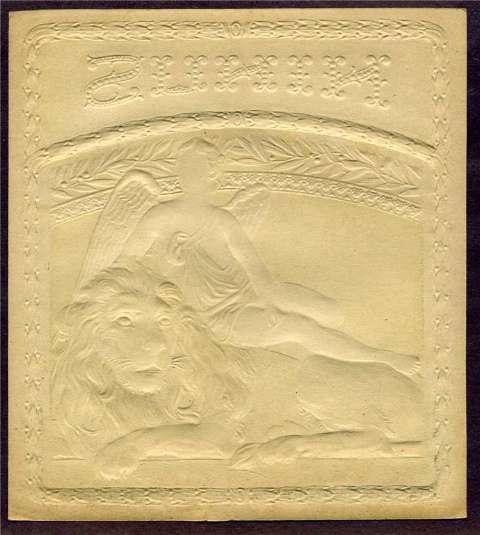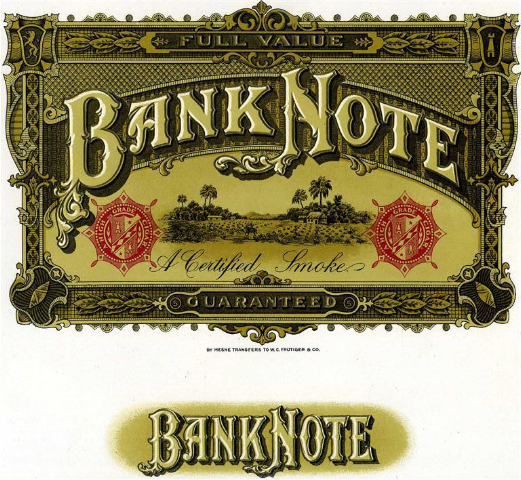 Like many premium product brands of today, cigar box labels of the late 19th century were designed to express something of the highest quality. Cigar manufacturer's wished to express two things to potential buyers—great taste and high-quality tobacco. Cigar smoking was at the height of popularity at the turn of the century, so naturally competition to influence a potential consumer was fierce. Given that every cigar manufacturer said its tobacco leaf and finely rolled cigars provided exceptional taste and the highest quality, how did they express that to the consumer? They did it by sparing no expense with the latest printing, embossing, foil stamping, and highest quality graphic design they could find.
The label shown at top, for Ninus brand cigars, was no exception. The colors are still rich and beautiful, and the gold foil and embossing would make any buyer of this product feel as if they were opening something rare and expensive — lessons that continue today with so many consumer products across many categories. I contend that the very act of just opening a box of cigars, the process of breaking the seal, lifting the lid, and witnessing the tight and perfect arrangement of the cigars inside was, in effect, like the distant memory of opening a special gift in childhood. Dr. Freud would be all over this theory.
For Bank Note cigars, their branding strategy led them towards the look of a finely engraved monetary bank note—certainly an expensive look in the marketing war to win the hearts, minds (and taste) of the cigar smoking gentlemen of the day.
Images found on eBay.