St. Louis 1 of 12 Distinctive Destinations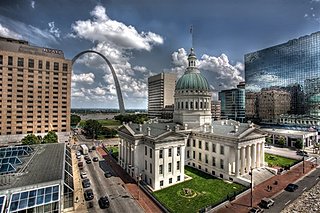 St. Louis, the city of red-brick, 19th century architectural jewels and diverse neighborhoods, has been named one of this year's Dozen Distinctive Destinations by the National Trust for Historic Preservation.
The National Trust announced the winners of the annual contest Wednesday, but for the first time, the organization also invited the public to pick a "fan favorite" by voting online through Feb. 28 at http://www.PreservationNation.org/ddd.
Communities are chosen on the basis of their ability to "offer cultural and recreational experiences different from those found at the typical vacation destination," the organization said. Dynamic downtowns, stunning architecture, cultural diversity and a commitment to historic preservation are among the criteria.