Letterpress in the Heartland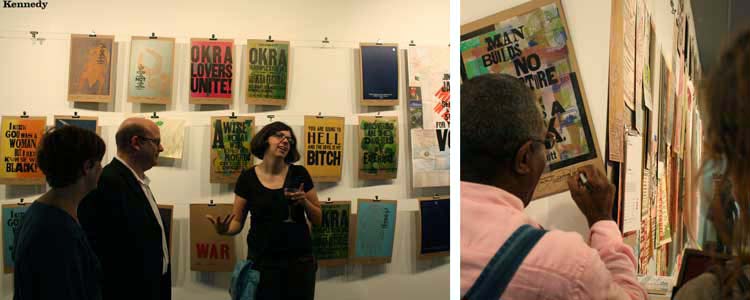 TOKY Senior Designer Katy Fischer waxing poetic at the show.
Steve Hartman of Creativille in Edwardsville, Illinois celebrated his 10th anniversary by putting together a Letterpress show to benefit the Edwardsville Art Center. Impressed by Design: Letterpress in the Heartland featured work from 6 regional letterpress printers and designers, including 2 selections from our very own Kirsten O'Loughlin who has an ever-growing collection of presses accumulating in her studio.
Click here for more information on the event… and Happy Birthday to Creativille!